Lara Dallman-Weiss is just one example that hard work and perseverance pays off, sometimes in pretty huge ways. Dallman-Weiss and her Olympic teammate, Nikki Barnes, have been training nonstop in preparation for an event that very few sailing teams have done.
Through coaching switches and pandemic postponements, the team has survived the odds and are now qualified members of Team USA for Women's Sailing.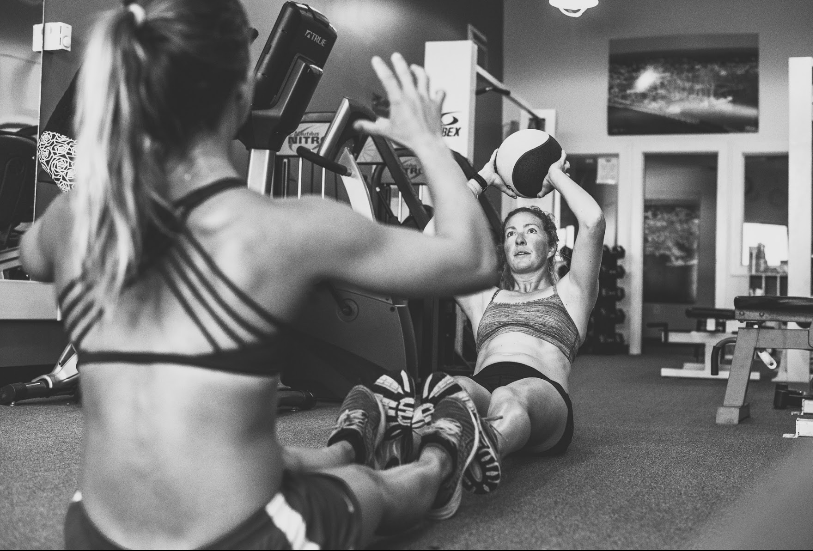 Dallman-Weiss's sailing history starts long before the training for the Olympics had to begin, and at the young age of six years old, her father taught her the art of sailing in her hometown of Shoreview, Minnesota.
Not only did Dallman-Weiss love to sail, she also actively participated in cross-country, track and dance. She graduated from Mounds View High School in 2007 and had originally committed to a university in Wisconsin for a track scholarship.
"One of the last days of high school, I had a gut feeling that I was making a mistake. I had heard about Eckerd from one of my sailing friends and then I remember seeing the brochure and how incredible the warm weather looked," Dallman-Weiss said. "My parents said I could make the switch if I called and made all of the arrangements with both schools, so I did."
This last minute change led to her impressive sailing career at Eckerd, where she was the sailing team captain and earned Crew and Skipper of the Year awards.
After graduating from Eckerd in 2011 with a bachelor's degree in wellness counseling and nutritional education, she spent this time traveling between Newport, Rhode Island in the summer and Miami in the winter to build her specific skills and work with some of the best sailors in the water.
While Dallman-Weiss was carefully working on improving her skills, she happened to find her perfect teammate, Nikki Barnes. The duo began working together but not everything was smooth sailing for the pair when it came to finding the right coach.
"When Nikki and I started sailing together, we spent a year searching for our coach. In that time, we went through about eight coaches and had a lot of people try to separate our team," Dallman-Weiss said.
Finally, the two had successfully completed the Olympic Test Event and decided to stay as a team with their coach, Robby Bisi, who encouraged them to appreciate their differences as people and to use it as a strength.
This challenge only made the team stronger, and while the pandemic was in full swing, Dallman-Weiss and her team took advantage of the extra time to train.
"We were one of the teams that absolutely benefited from the extra year of training COVID gave us...when all events had been canceled, we got an extra year of intense training with the world's best teams," Dallman-Weiss said.
The team traveled to Spain in September 2020 and worked on perfecting their technique going into the Olympics qualifiers. Dallman-Weiss and her team will be competing in summer 2021 in Tokyo, Japan as representatives of Team USA for Women's Sailing.
Although her favorite memory varies day-to-day, Dallman-Weiss briefly shared one moment when the pair won against the other Olympic teams.
"It wasn't the winning that made the race so sweet but the fact that we were connected as teammates, our communication was on point and we were laughing on the racecourse. It's a great reminder that if we love the process, we will be fast," Dallman-Weiss said.
When asked if she had one word of advice to any aspiring athlete Dallman-Weiss said, "Your story is your own to write and there are so many paths to get you where you want to be, so trust your gut."