Eckerd Women's Rugby defeated the USF Women's Rugby team on Saturday, Oct. 6 with an win of 78-15 in their friendly home opener. The fans showed up on the hot fall day as the ladies started the season off with a bang.
Tries were scored by senior Stephanie Franz (4), junior Linnea Goodwin (2), first-year Willow Jarvis (2), sophomore Chloe Root (2), sophomore Chloe Hill (1) and senior Nikolah Kershisnik (1). Conversion kicks were scored by junior Maddie Grubb (6), senior Emily Yanuskiewicz (2) and senior Stephanie Franz (1).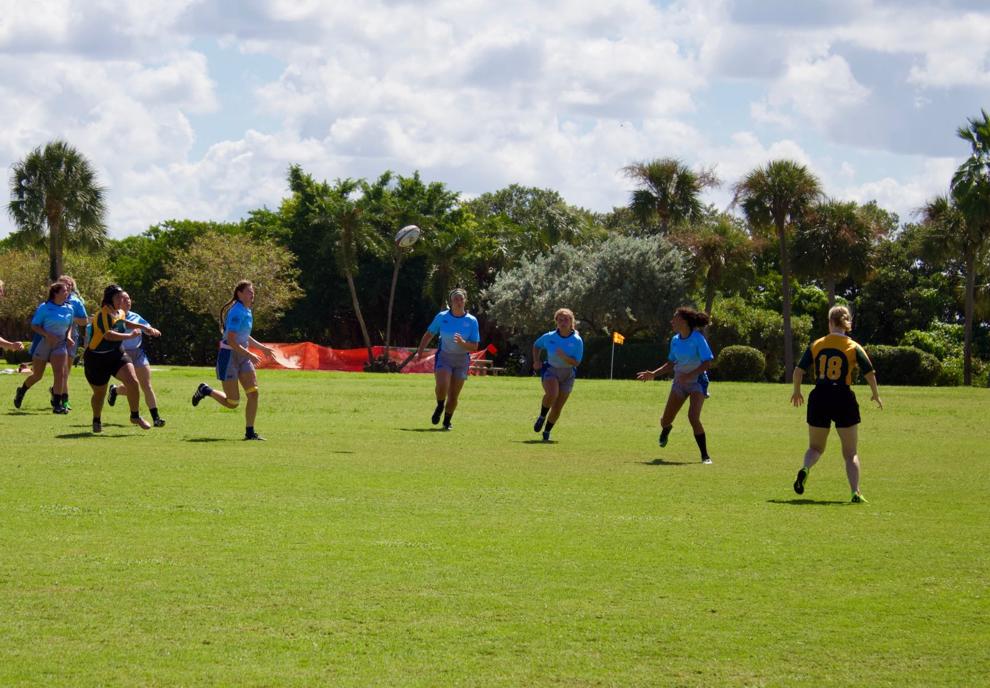 In total, 46 ladies are a part of the team this year, one of the largest they have seen in years. 
"I feel amazing, it was so good," Head Coach Kelsey Brachna said. "All the rookies really, really stepped up."
Captain and Fullback Stephanie Franz scored 22 points total for her team, a powerful way to start her senior year.
"I'm really proud of all of the new girls," Franz said. "I get really nervous before games, so I like to get the [tries] out of the way early."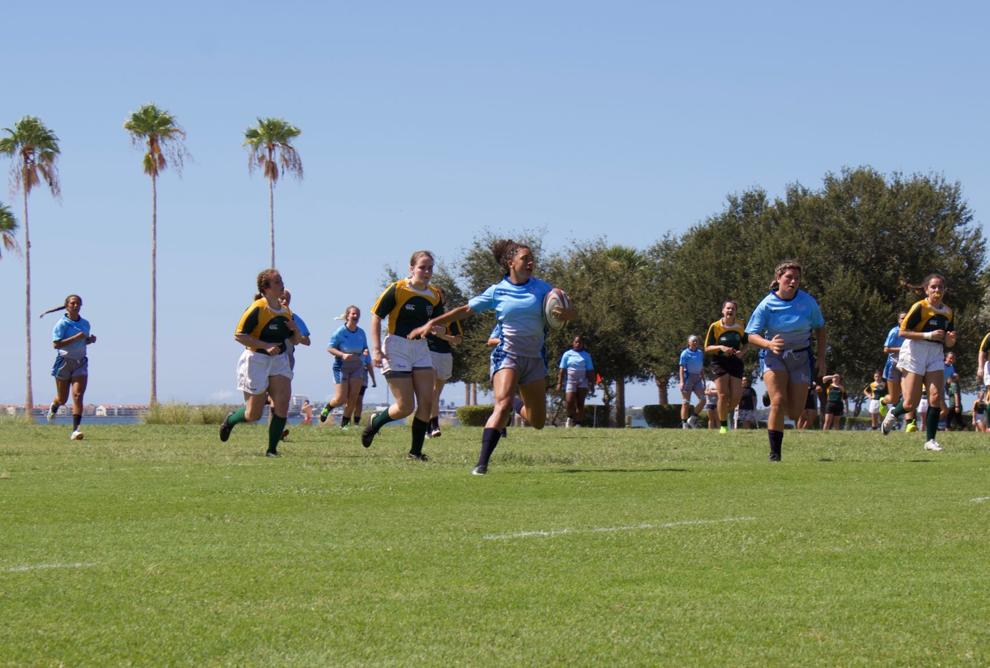 The team came together for a fun day of a game they all love. Brachna was thrilled with the support from the older ladies on the team.
"I just want to shout out our leadership and our captains," Brachna said. "They are absolutely crushing the game. They're doing such a great job with organizing things like all the stuff that happens behind the scenes and it's making my job so much easier as coach."
Sirens fans, including seniors Ainsley Bright, Christine Lorentzen and Carley Going were ecstatic to have one of their favorite teams on campus back. 
"They're strong, energetic, independent savages," Lorentzen said. "They give their whole heart on the field."
Their fans love to see the passion that Sirens bring to the game.
"I think rugby is really empowering, especially women's," Bright said. "They're beasts."
Although the Sirens have no other home games this fall, they will be travelling around for tournaments in the coming weeks.