There is nothing stronger than a bond of friendship through the respect and hard work of sports. This is exactly the case with the head coaches of the Eckerd's Men's and Women's Basketball.
From being fierce competitors in their high school years, Bryan Galuski and Paul Honsinger knew of one another's skill. They became college basketball teammates and played together until graduation. They stood at each other's weddings and are now the head coaches for the men's and women's basketball teams at Eckerd College.
Eckerd Men's Basketball Head Coach Bryan Galuski has played basketball since he was able to start dribbling at age six.
He quickly came to love the sport and continued to play from elementary school on, eventually playing starting varsity at his local high school in Latham, New York, Shaker High School.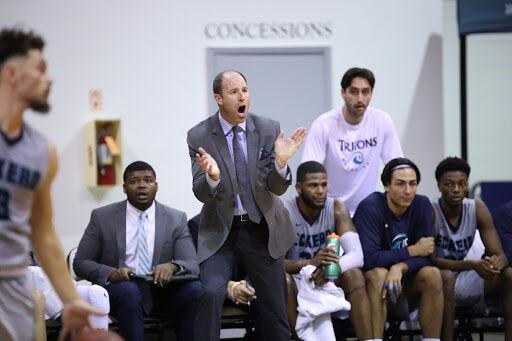 Similarly Honsinger, the Eckerd Women's Basketball Head Coach, began playing basketball from the age of ten and played varsity at Catholic Central High School in Troy, New York.
Although the two schools were in two different districts/divisions, Galuski and Honsinger formed a friendly rivalry when their teams competed against each other. Shaker and Catholic Central had a holiday tournament every year where the basketball teams would play against one another, hosted by Galuski's high school.
"He was always the best player on the team," Honsinger said.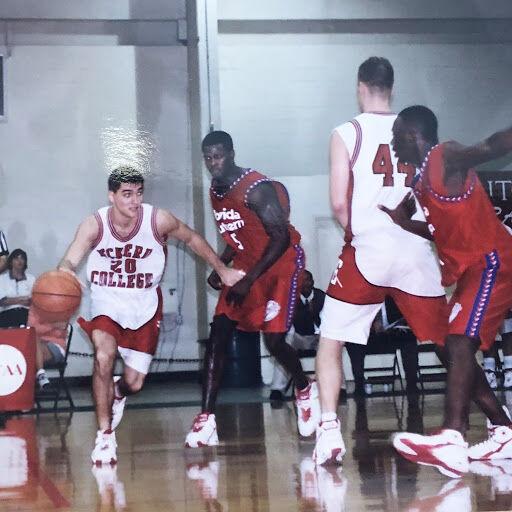 After they graduated high school, Eckerd recruited Galuski to play on the men's basketball team while Honsinger played college basketball for Hudson Valley Community College in New York.
Each summer while they were home, Galuski formed a summer basketball league with Honsinger and played with other talented players from their region. This allowed more time for all of them to improve their skills and practice while maintaining friendships.
Two years passed with Honsinger and Galuski playing in a summer league together, attending different schools. While Galuski was playing as a guard for the team, things changed just before their junior year of college when Eckerd's Men's team was looking for a new point guard to recruit.
"We were looking for a new point guard and I told our head coach at the time, Tom Ryan...'Hey, I have a buddy back up north' and so that's how the conversation started,"  Galuski said.
Galuski encouraged Honsinger to be Eckerd's newest point guard, and for their junior and senior years, the two once-rivals were now shooting for the same team.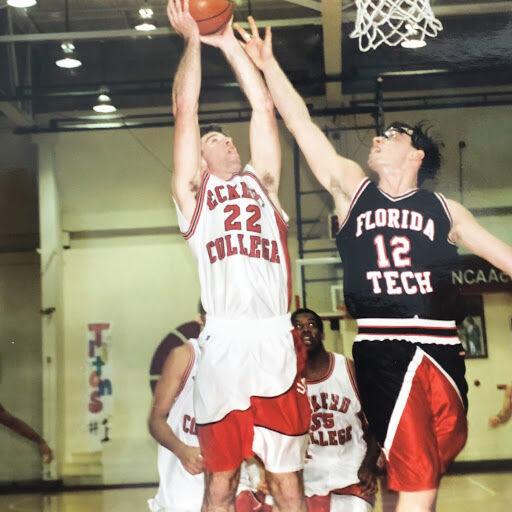 Galuski and Honsinger's friendship continued to grow now that they both were on the same team at Eckerd. They played their junior and senior years of college basketball together and continued to compete in summer leagues in the off season. Their strong chemistry as teammates led to a strong friendship off the court.
"I think he's a class act. I mean, he was an awesome teammate, an outstanding worker and somebody you can trust on the floor, off the floor, highly accountable. He worked extremely hard, and it's indicative of who he is as a person," Galuski said.
After graduating from Eckerd in 1998, they attended each other's weddings, and watched one another's kids. Before becoming coaches, Galuski and Honsinger both worked at Eckerd right after their graduation. They were both administrative counselors for a few years working right across the hall from one another. After a short break from Eckerd, they were able to come back as head coaches for the men's basketball team and the women's basketball team. Honsinger became the head coach for the women's team in the 2006-2007 season.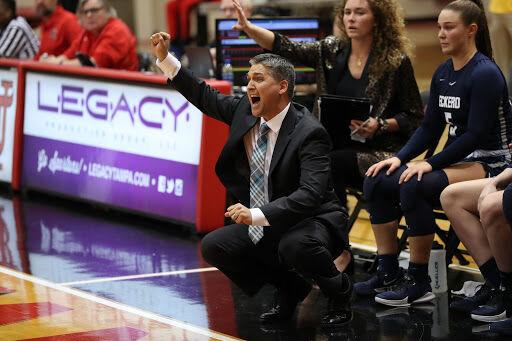 "I think it's a fun story, just because it's all come full circle," Honsinger said. "And you have no idea those things are gonna happen in your life, working your way through junior college and high school. ...You think back on 25 years later, this was a guy that I just wanted to beat in high school and now here we are working colleagues together having so much fun back at our alma mater. Not too many people get to say that or have that experience."