Laila Forstmane spent four hours everyday for a month this summer training for a major golf competition in her home country, Latvia. After competing and placing 15th at the Finnish Amateur Championship on Aug. 10, Forstmane returned to Latvia to win the Latvia Open at Ozo Golf Club in Riga on Aug. 16-18. 
"I was so nervous, but I never let it show. I kept a smile on my face knowing that this title was going to be mine. When my last putt went in and I realized I had won, I got really emotional. I cried on the putting green. I do not talk about this often, but I went through a very difficult spinal fusion surgery for scoliosis in 2014 and I never thought I would play again. Fast forward and there I was, winning the biggest tournament we have in Latvia. It was overwhelming and the support from everyone was incredible," Forstmane said. 
A day after competing in the 2014 Latvian Open- the same tournament she won this year- Forstmane learned she would need a potentially life-changing surgery to her spine. Doctors warned her that if the curvature in her back kept progressing and getting bigger, she would need the surgery in order to be able to breathe properly in the future. Her spine was curved in a way that restricted one of her lungs. 
"My parents kept it from me until after the tournament so that I would not get upset during it. I found out a day after placing third in the same tournament that I won this year, which is why it means so much to me to have won it," Forstmane said.
The surgery took place in Madrid, Spain in September 2014, two weeks after her 16th birthday. She underwent a spinal fusion to straighten her spine using electric impulses and prevent it from further hindering her ability to breathe. Doctors then added two rods and 14 titanium screws to hold it in place. 
"I grew in height about 7 inches in one day which put a lot of strain on my body. I had to learn to walk again which was very discouraging. However, overall, I was happy that the surgery was successful, and the doctors were very excited about the job they had done," Forstmane said.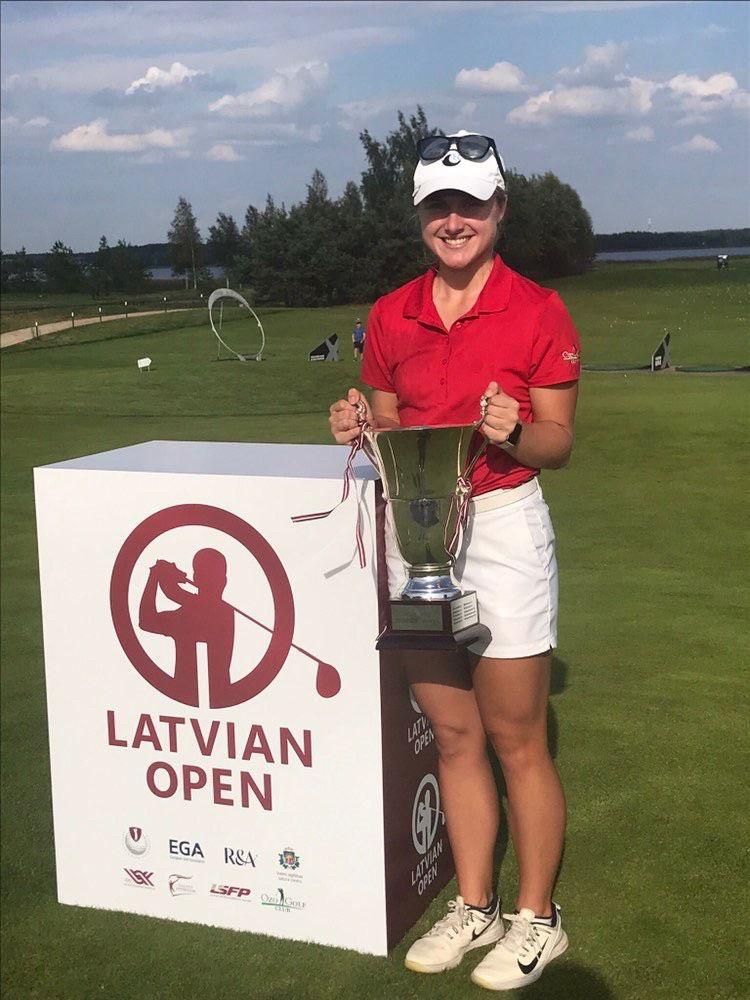 She returned to high school two weeks after surgery and had to make many adjustments to accommodate after the operation. She was no longer able to carry her own backpack, ride roller coasters, dive into pools or play contact sports. She was forced to quit playing soccer as well, a sport she really enjoyed. 
"I could not sit down for long periods of time. I carried a pillow with me from class to class to lay down in case I got dizzy which was pretty embarrassing. People used to point fingers at me wondering why I was walking around with a pillow. I never got bullied because I had a good friend group, but it was a hard period for me," Forstmane said. 
However, most of these changes remained only temporarily. She considers herself lucky to still be able to play golf and exercise, so she has learned to accept these limitations. She was able to walk with assistance two days post-operation, but the full recovery process took six months. 
Three weeks after Forstmane was released from the hospital, she began rehabilitation where she worked to regain neck and full spine flexibility. After three months, she was then cleared to begin light exercise. 
"I was allowed to do light weights and a ton of body weight movements to start strengthening the muscles around the rods and screws to make sure there is enough support. By the end of the six month mark I was allowed to work out fully and begin playing golf," Forstmane said. 
As a result of the operation, Forstmane was forced to take six months off from golf, after which she began attending Jason Floyd Golf Academy in Spain. At The Academy, she was able to ease back into the sport with short game to get used to some of the basics, and later transitioned from short swings to full swings because of the stiffness in her back.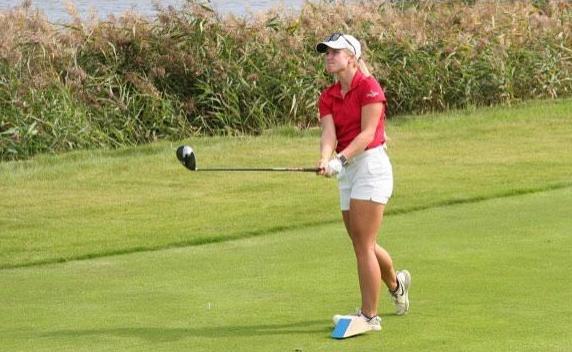 "For me there was a lot of fear because I did not want to do any damage to the screws and the rods with sudden movements. I had to customize my golf swing to my new body. With the surgery came lack of shoulder and mid-back mobility so rotating became harder. With the help of Jason Floyd Golf Academy I was able to do that since they have the technology for that. In terms of practice, I just need to make sure I take my time warming up before hitting balls because I am still a bit stiff and I can pull my back muscles if I am not careful," Forstmane said. 
Although this was an emotionally and physically straining operation and road to recovery, Forstmane is still able to focus on the positives. 
"Even though it may seem like the surgery was pretty tough, I do have a perfect posture most of the time as I physically cannot slouch so that's pretty handy," Forstmane said. 
She returns to Eckerd full of excitement after this win. The competition helped her gain confidence as she faced NCAA Division I golfer, Anna Svanka, to take the championship title. Her major focuses for her junior season will be staying injury free and keeping up with her mental health to have a successful season.