Senior theatre major Hannah Hockman found her fluffy best friend, Finley, on April 2, 2020 and has since then created an entire business with her dog as the mascot. 
After noticing Finley's heart-shaped nose, Hockman knew he was the puppy for her. Having some heart problems herself, Hockman saw Finley as a sign that he was meant for her. 
"He is 100 percent my best friend," Hockman said. "Finley has been a great distraction from the current state of the world."
Hockman would take Finley on long walks around her neighborhood to try and spread joy to her neighbors. Hockman says that going on walks around campus with Finley is her favorite thing to do and has allowed her to meet so many new people. 
"Fin loves to go shopping," Hockman said. "Joanns and Michaels are pet friendly so we go there almost every week."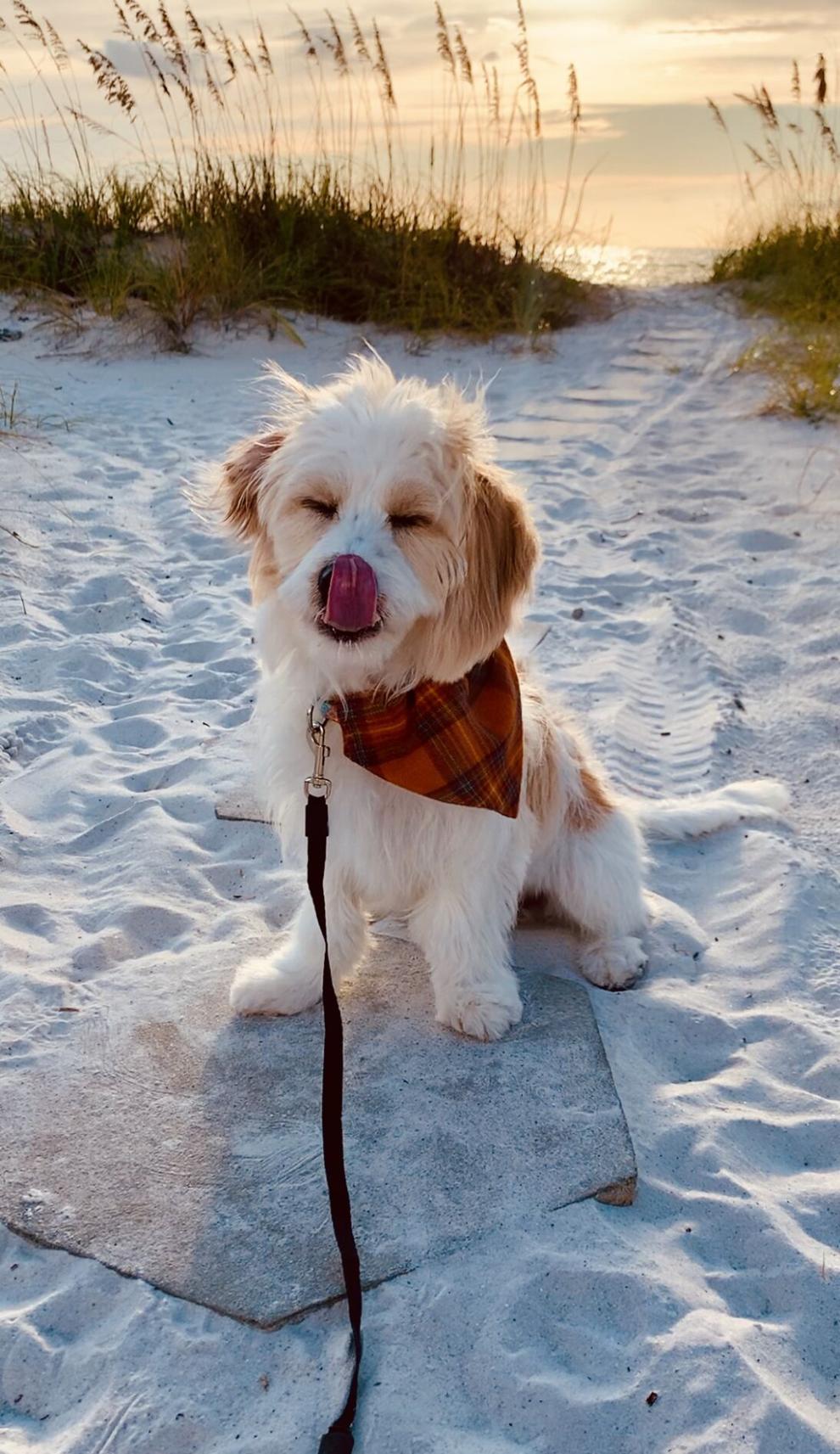 In September 2020, Hockman started a doggy bandana business 'Fin on the Beach' as a class project for Assistant Professor of Management Jennifer Miner Knippen in the Cultivating an Entrepreneurial Mindset course at Eckerd.  
Using previous bandana-making knowledge, Hockman started making bandanas again. 
Hockman knew that she wanted to create something fun for everyone who got puppies during the pandemic, just like Fin. 
"My favorite thing about Fin is the way he makes everyone smile," Hockman said. "He's such a friendly little guy and it's so sweet when I see other people smile when they see him."
Since then, her shop has grown to overtake her parent's kitchen. Hockman hopes to start taking more time to grow her business into a successful brand after she graduates. 
Hockman's brand can be found on @FinontheBeach on Instagram.