Eckerd College is well known for its appeal in the field of marine science. Although most students follow in the biology track, it's not all that the major has to offer. 
The marine science major at Eckerd follows four tracks: marine biology, marine geology, marine chemistry and marine geophysics.
Junior Leia Villamizar, among five others in the school, has chosen the geophysics track of marine science. The geophysics track focuses solely on the biology, geology and mathematics of marine science, rather than the organisms. 
"You only have to take one extra class to get the minor in mathematics, so that is what most of us do," Villamizar said.
Villamizar spent the summer of 2017 in the Gulf of Mexico taking core samples (coring depths up to 3,200 meters deep). A core drills into the ground and collects layers of sediment and mud for analysis. The main focus of this project was testing the possible effects of the 2008 BP oil spill with Professor of Marine Science and Geoscience Gregg Brooks. 
The following fall semester, Villamizar took Brook's Sedimentation and Stratification class where she continued doing similar research analyzing the texture and composition of the sedimentation. Her research was featured in the 2019 Eckerd College Student Research Symposium. 
"We know so much about the stars and the atmosphere and the world and universe outside of our planet, but we don't know the inner workings of our own planet. The next frontier is solid earth," Villamizar said. 
Villamizar hopes to one day live on a research vessel and do field work.
"I found marine science in high school but I wasn't sure I wanted to do just biology. I just knew I wasn't interested in the animals. I found geophysics my freshman year and it just made perfect sense. I looked at the different courses and they all seemed really interesting," Villamizar said.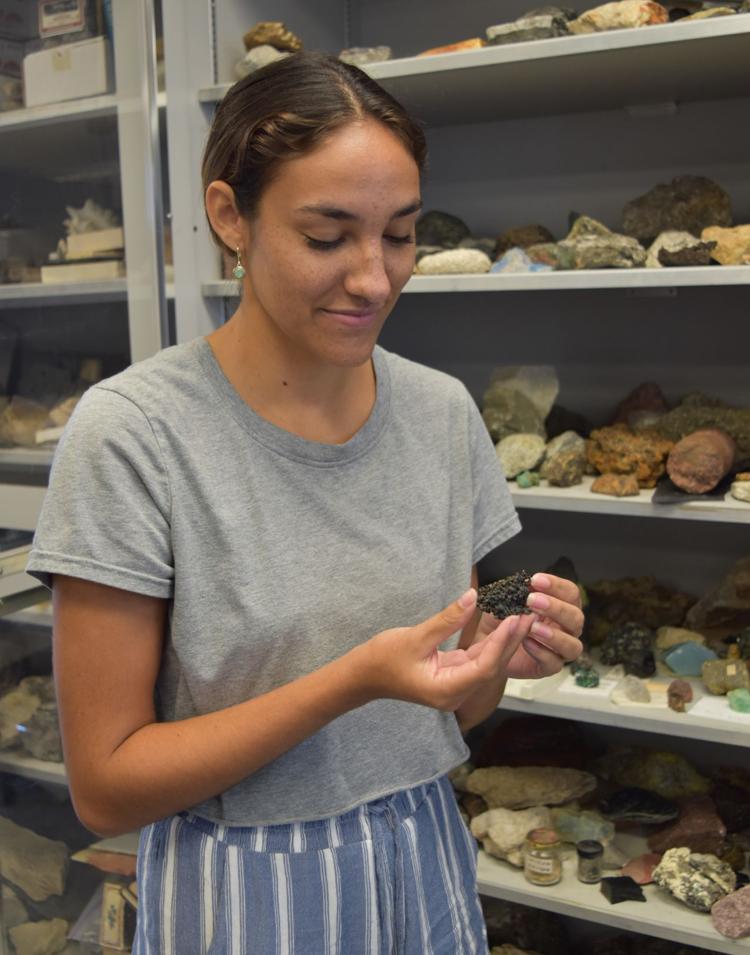 In terms of course requirements for the major, geophysics students must take the introductory Biological and Geological Oceanography classes, like other marine science majors, and then the upper level Chemical and Physical Oceanography, according to Professor of Marine Science and Geosciences Laura Wetzel. 
Along the way, students take specialized mathematics and geology courses that support the chemistry and physics aspect of the major. 
"Some geophysicists study natural hazards such as earthquakes, volcanoes and tsunamis, working to decrease risks and save lives. Others work for mining or petroleum companies to find ore deposits or sources of oil," Wetzel said in an email.
Both Villamizar and Wetzel agreed that there aren't enough geophysicists in the world and hope to gain more awareness for the major and the field.