Three miles away from Eckerd College lies Boyd Hill Nature Preserve, a place of untouched wilderness. It's close proximity to campus attracts students and faculty for recreation and research. 
One can enter the preserve by foot, car, bicycle or longboard for $3. While inside the preserve, visitors are able to observe a variety of different habitats that are managed by the city of St. Petersburg. The preserve is home to habitats like a lake, marsh, swamp and flatwood of pines. These ecosystems are home to alligators, eastern diamondback rattlesnakes and, of course, gopher tortoises.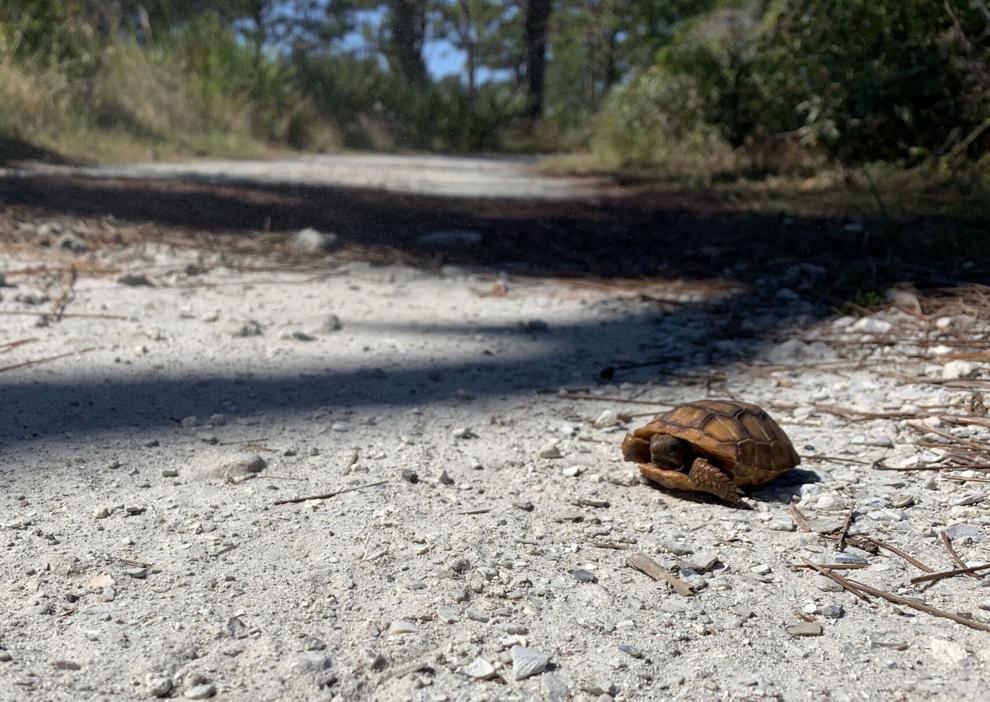 Assistant Professor of Biology Jeffrey Goessling has been going to Boyd Hill since before he began his position at Eckerd in February 2018. Goessling said that the broad array of ecosystems present at Boyd Hill represents historical ecosystems that have been around Florida for hundreds of years. Additionally, he stated that it is unusual that the preserve is owned by the city and still maintained well. Most other preserves with this type of maintenance fall under national parks or federally maintained areas. 
According to Goessling, Boyd Hill is one of the last true nature preserves in the county. Eckerd is in the densest county in the state of Florida, with most of the county being developed from the Gulf to the bank.
"And so, from that standpoint, it's of extremely high conservation value because some of the soils have never actually been removed or taken out of their original condition," Goessling said. 
Goessling researches gopher tortoises that call Boyd Hill their home. While following up on some long term studies of tortoises during his Ph.D. at Auburn University, Goessling took a formal interest in gopher tortoises, though he states that he has been interested in them his whole life. 
Florida's subtropical climate and the soil present at Boyd Hill are what makes this place so crucial for species like the gopher tortoise. Goessling says that frequent fire is another factor that makes a trifecta of conditions, and is something that can be done by humans in a method called prescribed fires. 
"The fire keeps things open and, by keeping it open, it's not only easier for the animals to live in, to move and to burrow in, but it also enables a really diverse groundcover," Goessling said. 
In Goessling's research on gopher tortoises, the largest tortoise he has measured at Boyd Hill weighed in at 7.8 kilograms, or roughly 17 pounds. 
Senior Maddie White started in Goessling's research at Boyd Hill in Spring 2020, but it was cut short by campus closure due to COVID-19. This semester, she jumped right into working at Boyd Hill, going twice a week. 
Thus far, White has enjoyed working with the gopher tortoises.
Each gopher tortoise that the research group studies gets its own name and ID tag. 
"We have one named 'Stumpy' who has like a little clubfoot...it's really, really cool getting to kind of interact with the wildlife on that level," White said. 
Pre-COVID-19, Eckerd students were able to earn reflective service learning opportunities at Boyd Hill. One volunteer opportunity at Boyd Hill involved the Lake Maggiore Environmental Education Center, which is also the access point for the trails at the preserve. The education center offers many indoor and outdoor activities for all ages, according to the St. Petersburg Parks and Recreation website.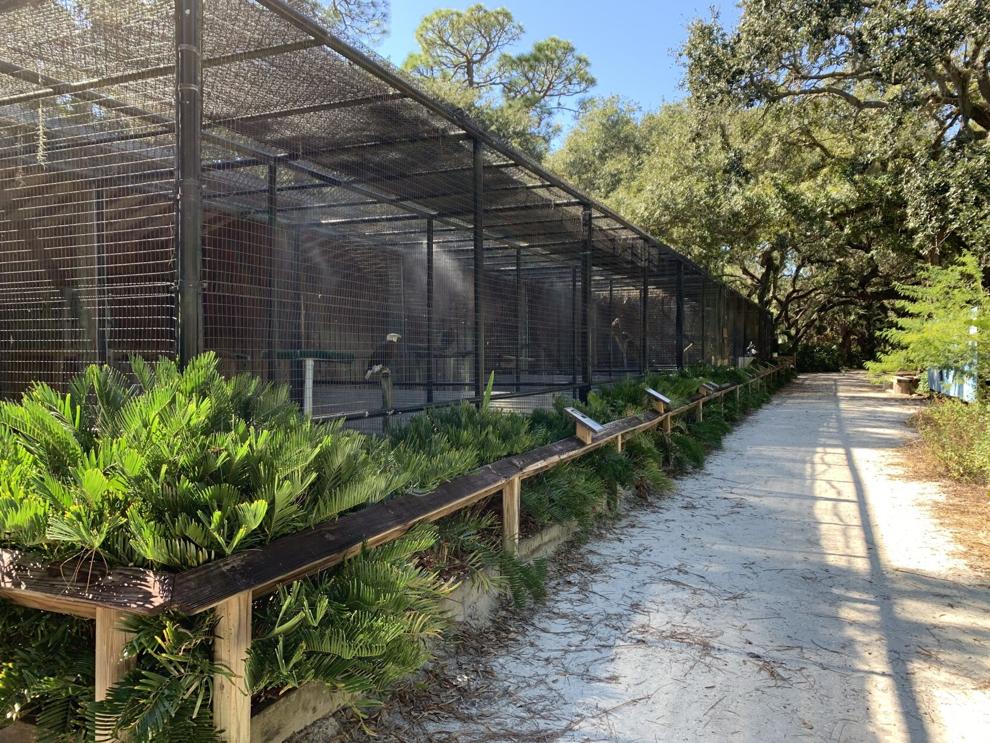 Aside from benefits such as education and physical health, Goessling says that taking a walk through this pure nature can do wonders for mental health. 
"I think that, especially during a year like this one, everyone's stress level is at an unmatched level, both from the pandemic and school in general," Goessling said. "It's so easy for us to get overly focused on all the stressors and issues at hand...it's good for our mental health to get outside and see nature."
In terms of environmental conservation, Goessling also says that immersion in a natural area such as Boyd Hill is important. 
"The more educated we are, the more informed we are, the more we vote for pro-conservation policies, the more we see conservation measures pay off," Goessling said.  
According to the St. Petersburg Parks and Recreation website, the preserve is closed on Mondays, but open 9:00 a.m. to 7:00 p.m. most other days of the week. On Saturdays, Boyd Hill opens at 7:00 a.m.