The consequence for smoking a joint on Kappa field is far less severe than if you were to smoke a joint in Maximo Park. Since law enforcement tolerates minor drug crimes at Eckerd, they should decriminalize them in all of St. Pete. 
Eckerd's 2019 Crime and Safety Report stated that the school values harm reduction over prosecution when dealing with drugs and alcohol. The report also emphasized different amnesty policies that protect students from conduct complaints if they come forward with an addiction, or call first responders. 
These progressive policies differentiate us from the rest of St. Petersburg in a positive way, and our police department seems to be on board for Eckerd, but not the majority of the communities they serve. 
Samantha Williams, of St. Petersburg Police Department's (SPPD) community awareness division, explained that since Eckerd has a private campus, officers only respond to student crimes if Campus Safety notifies them. However, she also noted that personal marijuana use is not decriminalized in St. Petersburg, which makes our campus a unique exception to Florida law. 
Campus Safety maintains the right to involve law enforcement for misdemeanor possession of drugs or alcohol, but they rarely do. 
According to the safety and fire report, out of 87 reported drug law violations on campus, there were only three arrests in 2018. 
Senior Aliza Gartenberg noted that, in accordance with Eckerd policy, students caught with minor drug and alcohol violations sometimes receive fines, or are asked to write a paper explaining why what they did was wrong. In contrast, Florida law states that misdemeanor weed possession can land you a year in prison, and underage drinking threatens 60 days. 
"My consensus is that [marijuana and underage drinking] is basically the norm," Gartenberg said. "On an institutional level everyone's aware of it. There's basically little done to enforce it." 
Part of this campus-wide leniency may be due to Eckerd's 2017 ranking as the United States' No. 4 most weed friendly college in High Times, which exemplifies our progressive values. 
"I think the publicity from [the article] was actually positive, even if the school may view it in a negative sense. Even if people won't admit it, there's a very positive cannabis mindset on this campus," senior Will Emanuel said. 
If done discreetly and respectfully, personal use of marijuana is accepted as a part of our school's culture, and internally mitigated by Campus Safety. But serious alcohol abuse is also prevalent. 
According to the Eckerd College Emergency Response Team's (EC-ERT) 2018 newsletter, they received 45 emergency calls related to alcohol poisoning during that fall semester. As shown in the newsletter, alcohol generally accounts for a fraction of EC-ERT calls, but that still averages out to three per weekend, which has an impact on a tight-knit community of almost 2,000 students.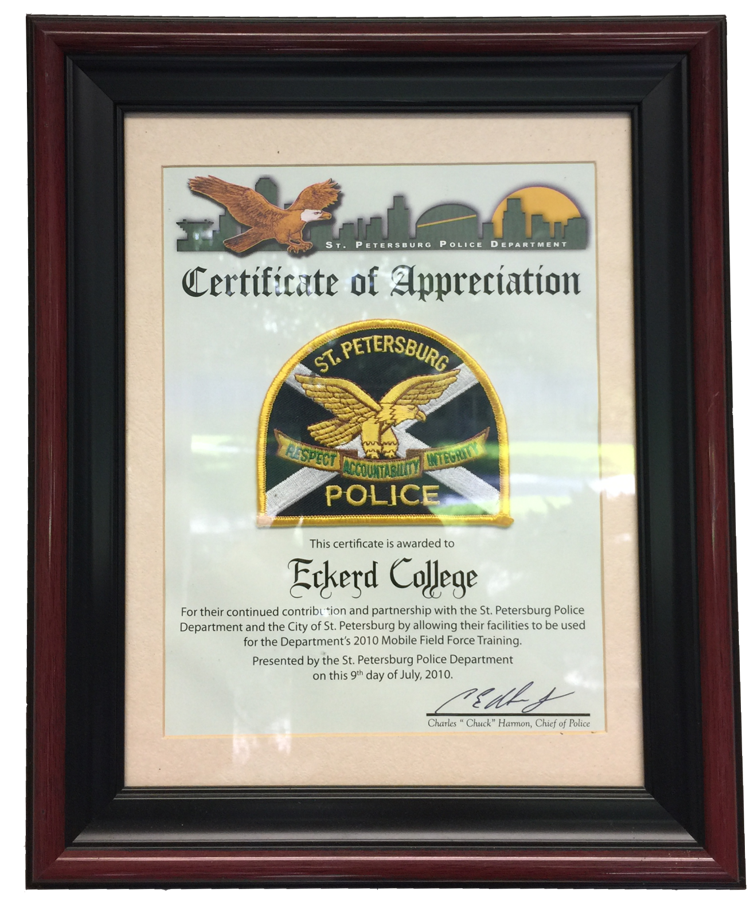 But police are stationed on campus every weekend and do not investigate our community's substance abuse problem. According to Tonya Womack, the director of campus safety, their main initiative is to provide an extra layer of security. On-duty officers are also allowed to patrol Eckerd's campus if it is a part of their jurisdiction, but rarely speak with students before receiving contact from Campus Safety. 
SPPD's nonchalant attitude towards Eckerd's drug and alcohol policies shows our privilege as a liberal arts community. Police do not get involved unless called- even when ambulances rush past them, and into our resort-like campus on a regular basis. The only thing that protects students from possible jail time is a low fence and a liberal school. 
If SPPD is able to turn a blind eye to our school and allow misdemeanor drug crimes to go uninvestigated and unprosecuted, they should extend that policy to the rest of our city. Decriminalization and harm reduction can be done at the grassroots level; let's do it in St. Petersburg.