Disaster doesn't end when the storm does. It's just the beginning. 
Hurricane Ian has passed. The storm is gone physically and is now no longer headline news-and we've even had another hurricane since, Nicole. However, many people fail to realize that Ian's impact will not disappear for years.
The Category 4 storm brought upon not only disaster and destruction, but also ignorance. Some of the most heavily affected areas include Fort Myers, Sanibel Island, Pine Island and Naples. These areas are now strapped for resources and are having to reconstruct not only buildings, but lives of residents as well. They face burying loved ones and grieve the memory of the lives they used to have. However, most of the ignorance comes from outside of these affected areas. 
Some responses to Ian's recovery have been unacceptable. A considerable amount of tourists felt the need to complain about their favorite vacation areas being closed merely two days after Ian struck. A Facebook group called "Naples Restaurant Word of Mouth" included multiple insensitive comments.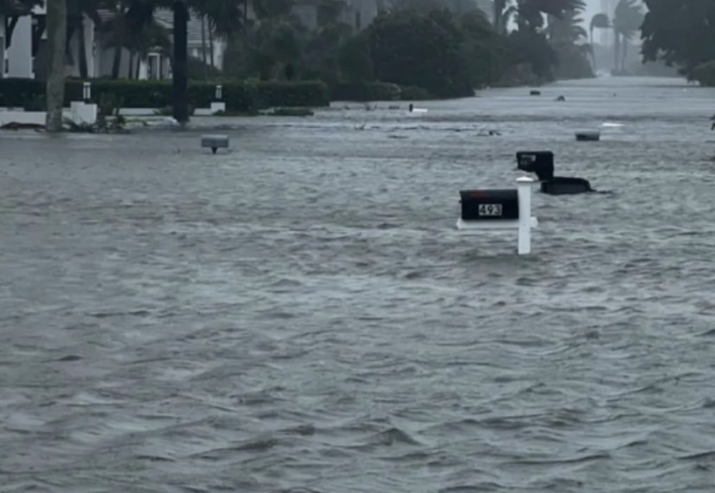 "When will restaurants on 5th ave be back open," one user questioned. 
In response to this comment, another tourist said, "I'm just wondering when the beaches will be back open."
The people behind these comments fail to realize that the restaurants they so desperately want to travel to are family-owned businesses which were wiped away in the matter of a few hours. The beaches are very possibly  littered with dead bodies, family photos, childhood mementos, sentimental items and remnants of a dinner table that used to seat a family for generations. 
As a Southwest Florida native, I had a rude awakening roared through on Sep. 28. I grew up in Naples, and have lived through multiple tropical storms and hurricanes. I naively always thought the worst part about hurricanes was not necessarily clean-up, but just how annoying it is having power out for weeks in the dead heat of September. 
I did not expect the magnitude of Hurricane Ian. I did not expect what would happen to my community. And I did not expect it to happen to me. 
My family, along with thousands of other families, lost our house. I should say "home." The loss is something I haven't fully come to terms with. The fact that my baby pictures and high school diploma are floating around somewhere is, well, a lot to take in. 
I also recognize how lucky I am. At the end of the day, things are just that — things. My family is irreplaceable, and unfortunately, many people have lost the irreplaceable. The death toll is not confirmed because there are still missing people, but it appears at least 150 people were killed. Damage to property is in the billions, according to CNN.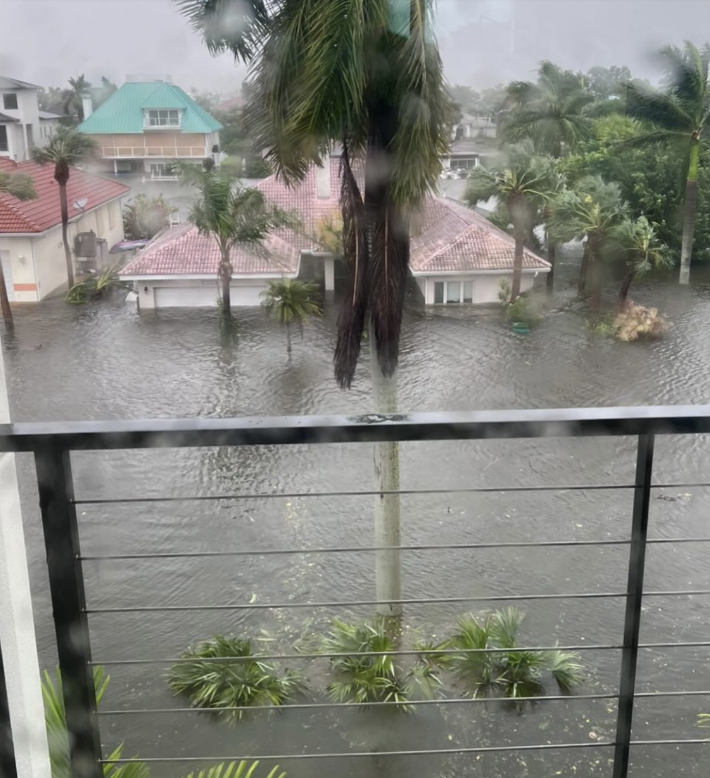 Those affected by Ian are going through much more than the annoyance of a delayed vacation. Many frequent visitors of Southwest Florida have shown a lack of empathy toward locals. The condition of Southwest Florida will not be normal for a long time. It's time to face that reality and recognize the hard work of recovery. 
People could benefit from patience, especially those who are not Southwest Florida residents. Whether it's two days after the storm or two months, complaining about cleanup while sitting in an untouched Northern home is simply unacceptable. If your urgency to go to the beach is so high, then roll up your sleeves and grab a trash bag. 
So, before complaining about your favorite place to visit being in shambles, remember it's just that – a place to visit.  For many, losing their home has become their new reality. It is absolutely valid to be disheartened to see a place you love face so much destruction. However, it's not okay to demand others to make the clean-up process quicker just for your future vacation. 
Here are a few ways to contribute to storm relief:
Donate
Set aside a few extra dollars or donate clothes, household items and nonperishable items. Organizations that could benefit from your help include:
Red Cross: The Red Cross is delivering hot meals to those impacted by Hurricane Ian.
Community Foundation of Collier County: Providing immediate aid to those who need it most.
Hurricane Ian - Questions & Answers: Resources in Lee County.
Online Donations: The Humane Society of Naples is seeking monetary donations or pet supplies.
Salvation Army: Seeking monetary donations for hurricane relief efforts.
Clinic for Rehabilitation of Wildlife: Seeking monetary donations to provide care for wildlife affected in Sanibel and Captiva.
Collect supplies
Avow Hospice: Collecting non-perishable food, household items, hygiene supplies, etc.
 Beyond the Closet: Collecting clothing of all sizes for Hurricane Ian victims. See @beyondtheclosetnaples on Instagram for further information.
The Lake Park Diner: Collecting bedding (blankets, sheets, comforters).
Hands-on-help
Here are some organizations you can volunteer with.
Volunteer - Better Together | Keeping Families Together: Offer support to families affected by collecting donations and contributing to clean up efforts.
Volunteer | Community Cooperative community cooperative: Seeking volunteers to help with food distribution.
Why and How to Volunteer - Harry Chapin Food Bank: Seeking volunteers to help with food distribution.
Support a friend or member of the SWFL community. Send messages and care packages to people you know personally affected by Hurricane Ian. Donate to people's personal GoFundMe accounts to let them know they are not alone in the face of tragedy.