Housing Office is getting creative to find everyone a place to live. Unfortunately, their solutions so far have been to offer students crowded triples and overpriced off-campus living.
Dorms Sigma and West Lodge have had three people to a room since fall 2016, but after spring 2017 many corner rooms in traditional dorms were also converted to triples. These rooms may be the cheapest living option financially, but still come at a cost.
Unlike Sigma and West Lodge, they do not have private bathrooms or extra space, which has many students questioning their ethicality.
"I think a group of three people in one room is a bad idea," senior Morgan Scott said. "And I think that the triple rooms they're doing in the normal dorms with the corners...that's horrible."
Morgan lived in a Sigma triple during her first year and had to deal with one of her roommates leaving after the first month. That was with the added benefits of a personal bathroom and more square footage. Unfortunately, her experience is indicative of many others who have been forced to make sacrifices as Eckerd grows.
The first-year class of 2019 has 587 students, and the year before had 621. Both are massive for a school of our size. Even with the dreaded triples continuing to be filled there is simply not enough space on our campus.
In an effort to offset students' dissatisfaction with on-campus living, Housing has also developed a relationship with nearby apartment complex Alta Mar.
The apartments are minutes away from campus and provide amenities such as a small gym, two pools and laundry machines. But some students rent these apartments on their own because of Eckerd's price gouge.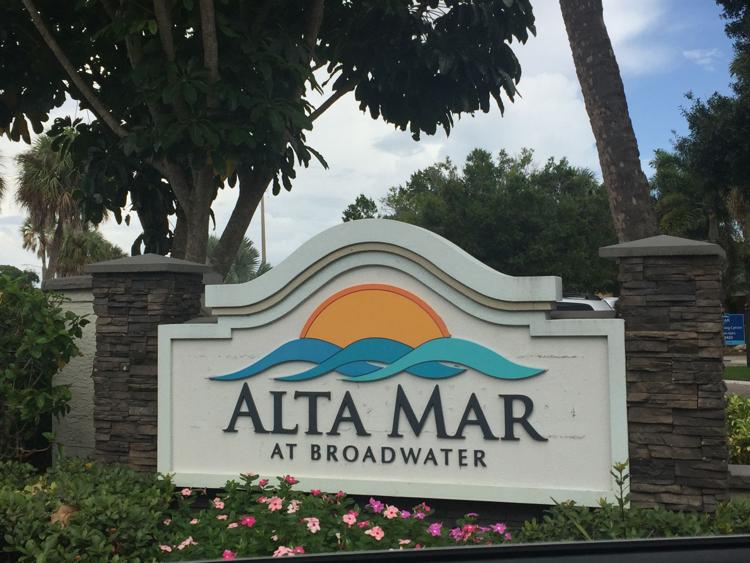 "Alta Mar itself is pretty good," senior Joshua Keitt said. "Some outlets don't work, a few cockroaches here and there and it's unfurnished. I believe it was more expensive to rent through Eckerd but I am not sure if it was furnished. Rent is cheaper through Alta Mar so that's what we chose."
Students who live in Alta Mar through Eckerd receive dorm furniture, but pay hundreds more than if they rented independently.
Living in an Alta Mar double through Eckerd costs each resident $2956 per semester, which evens out to around $739 per month if you count December/May. The most expensive model offered at Alta Mar costs $1450 per month, but includes three bedrooms. Living in that model with two other people costs $256 less than if you went through the school and purchased the shared room option. You would also live in the nicest model offered at the complex.
Housing also offers single room options for $680 more per month than Alta Mar's highest rate.
But it makes sense that Housing is milking students in these ways. People want to come to school here regardless of where they live. After the first few years of implementing traditional triples and overpriced apartments, the admission rate continues to grow.
Eckerd should use the money from their growing admissions to charge students the honest price of Alta Mar apartments, and discontinue cramped triples in traditional dorms. Learning how to ethically house a growing student population is going to be challenging, but for a private liberal arts school it's not a bad problem to have or an unreasonable demand from its students.