Our bubble, tucked away on lush, waterfront property in South St. Petersburg, offers little incentive to go elsewhere. 
Many of our professors strive to educate on social issues, such as Assistant Professor of East Asian Humanities Andrew Chittick, who spearheads a new, locally-engaged geographic information system (GIS) mapping course. 
But for students in other disciplines, it is challenging to visualize the things we learn about in Human Experience or Imagining Justice classes while reclining on South Beach. This should motivate our community to learn and teach extensively about our city in our core courses.
This year, the history department did begin teaching St. Petersburg's complex past in a new class called Spatial History. The class uses maps to interpret space and place in the broader context of history. Though focused primarily on teaching students the basics of geographic information systems (GIS), the course uses St. Petersburg as a catalyst to show how maps portray unwritten, or overlooked, history. Professor Chittick, the man pushing this discipline at Eckerd, says this is for a couple of linked reasons.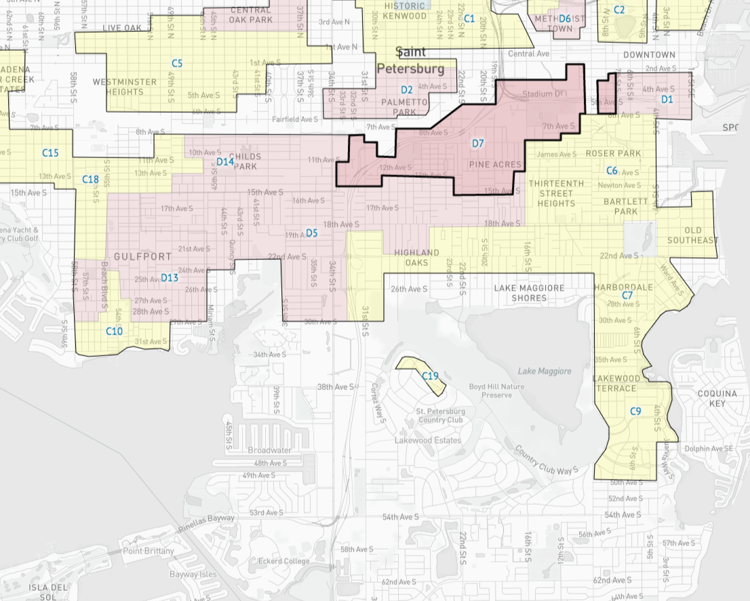 "I can show maps of Taiwan, or I can show maps of ancient Rome, or all those things, but you can't walk through it physically; you don't understand it the same way. So the advantage of teaching [the spatial history of] St. Pete, of course, is that we could just go there. It's right here," Chittick said. 
Physically walking through places that suffer from issues we learn about could be an invaluable aspect of our education. St. Petersburg is also a textbook example for many of them, including the focus of Chittick's class: the racist history of urban redevelopment.
According to "St. Petersburg's Historic 22nd Street South" by Rosalie Peck and Jon Wilson, construction of the I-275 overpass destroyed many historic black businesses in the once-renowned neighborhood. Spatial History uses this text as the crux of its mapping projects and historical curriculum. One of Chittick's students noted that learning those aspects of St. Petersburg has the ability to change student perceptions of it.
"It's really eerie how there was a huge prosperous black neighborhood with its own little economy going on, and then we just put a highway through it," Dianna Martinez, a participant in Eckerd's spatial history course, said. "That's pretty insidious."
Martinez also noted that when she lived on campus it was much harder to gain a comprehensive understanding of our city. Since moving to her own spot off campus, she has become much more aware of the poverty and heightened police activity that immediately surround Eckerd.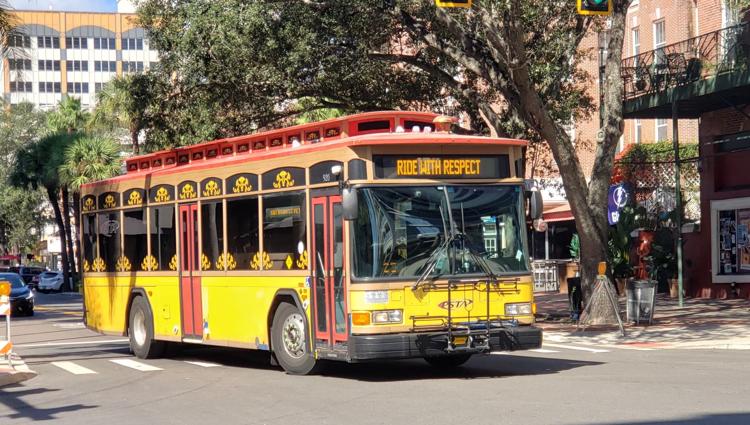 But students still drive on I-275 to go downtown, and have the opportunity to learn more about the histories and communities they bypass at Eckerd.
"I'm teaching Human Experience now, and we read quite a few different things about, you know, that relate to the African-American experience. But we don't do anything; there's nothing in the Human Experience curriculum that's about St. Petersburg history in particular, and I can see where you could do more," Chittick said. "Because so much of St. Petersburg history exemplifies larger things." 
It shouldn't take a rock star professor to link the texts we read in Human Experience or Imagining Justice to St. Petersburg. It also shouldn't take a history or political science major to be interested in the place that we call home during our most formative years. As a community, we should work harder to pop the Eckerd bubble.