Following the murder of George Floyd on May 25 in Minneapolis, the U.S. has seen a long overdue civil rights movement that has included protests across all 50 states, communications to state representatives demanding justice for racial biases, social media hashtags, mass recognition of white privilege and so much more. If you have been online at all within the past month, the Black Lives Matter movement is far from new. However, the movement means nothing without action and accountability: what can you actually do to support the black community at Eckerd if you are not a person of color? 
The first step is self-awareness and acknowledgement that white people have always had the upper hand in America. This goes beyond simply recognizing racism - it also means recognizing how white people directly benefit from institutionalized racism. This includes, but is definitely not limited to, the police force.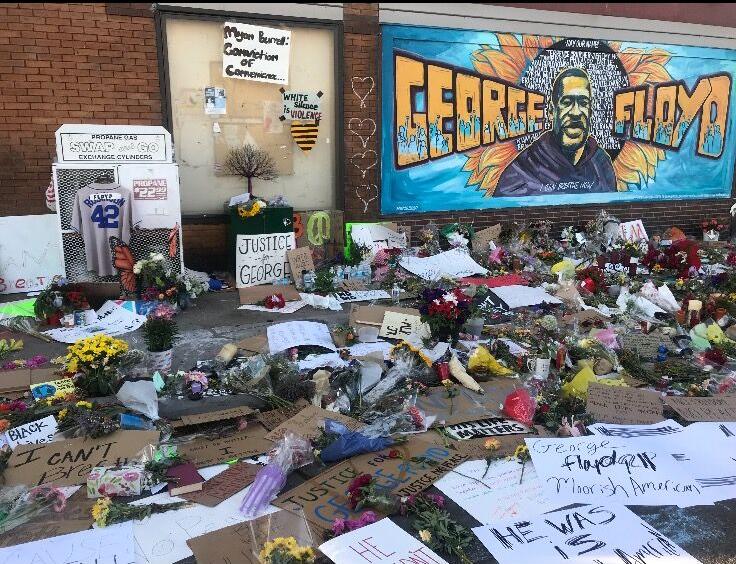 On June 12, Associate Professor of Rhetoric Erika Spohrer forwarded faculty members' public responses to the Afro American Society's email about George Floyd to the Eckerd community, and some of these emails included some dissent in regards to the slogan "All Cops Are Bastards." Some professors' opposition to this statement included statements such as "Cops are a valued and respected part of the Eckerd Community," and "My son is a cop. Our sheriff is an Eckerd Alum. Neither are bastards." 
These statements show the importance of truly listening to the black community instead of being defensive. The slogan "All Cops Are Bastards" does not aim to attack police officers on a personal level. Rather, it calls attention to the prevalence of systematic racism and the fact that all police officers by definition have sworn to uphold the current system; therefore, all cops have promised to perpetuate a racist system. 
Condemning the ACAB slogan based on personal experience with a police officer is ignoring its real meaning and remaining complacent in the disproportionate policing of black communities. It is important to listen to our black community when they tell us our system is flawed instead of immediately becoming defensive.
After listening to problems such as ACAB, we must also continue to educate ourselves about other topics that pertain to racism and privilege. 
It's not your black friends' job to teach you about racism because most of the time, they're too exhausted from actually experiencing it. Some good resources are Netflix documentaries such as "13th," books such as ``So You Want to Talk About Race" by Ijeoma Oluoand "The New Jim Crow" by Michelle Alexander.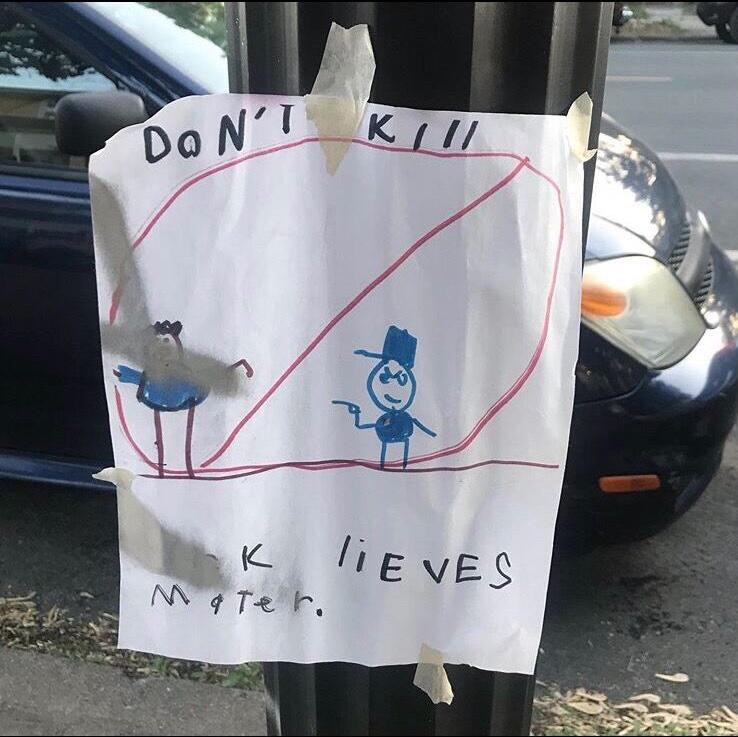 Furthermore, it's important to examine our own internalized racism, which can be seen from microaggressions to refusing to call out your peers' racist remarks. Senior Bree Walton said a specific, recurring example of racism on Eckerd's campus: relying on black students to carry conversations when reading books about black culture or by black authors. 
"Professors and students need to educate themselves before bringing that to the classrooms. It's kind of uncomfortable when they all look to you to talk about that instead of just reading about it themselves," Walton said. 
While actions like these are not meant to be racist, it is still putting a burden on Eckerd's black community and requiring that they do extra work to educate a group of people who should have just done their own research before coming to class. 
Additionally, Walton provided The Current with more suggestions for students who are looking for ways to support Eckerd's black community such as coming to events organized by AAS and attending CPS events featuring people of color and their experiences.
"I'm tired of only seeing students of color at these events," Walton said. 
Simply showing up for these events is a simple yet powerful way to show your support, and will provide you with further education about topics you may not be familiar with.  
These examples are only a fraction of what it means to be an ally in the Black Lives Matter movement. Real change can only come from a social media trend if anti-racist actions become a routine. The longing phrases we see on social media, "I wish we could just go back to normal," and "2020 sucks so far!" need to stop if we want to see a difference in this country for our black friends and neighbors. "Normal" has always meant that their problems are ignored in the name of comfort and "not wanting to be too political." 
But hopefully, these past few months have taught us that we cannot go back to "normal" if we want to see meaningful change - we must keep fighting, keep listening, keep educating and keep learning. It will probably be uncomfortable, and it should be - change is never comfortable. However, we must not let Black Lives Matter become a social media phasfe that was just another blemish on the insane, problem-riddled year that is 2020. Rather, we must keep this momentum going, and keep it going right into the voting booth on Nov. 3.