At New College's Board of Trustees meeting on Tuesday, two transgender Eckerd students were asked for their IDs by a member of private security as they attempted to use the men's bathroom during the over four-hour meeting.
The two students, 18-year-old freshman Kaden Potak and senior "M," who asked for anonymity for fear of retribution, were asked for their identification while inside the crowded bathroom. The students said the security officer, who was a member of private security hired by New College Campus Police, said that the students "looked like females" and referred to them as "things."
M gave the officer his identification and was allowed to enter one of the stalls, while Potak refused and was not allowed entry. 
Potak and M were part of a 50-person group of faculty and students that went to New College in Sarasota to protest the closure of the school's Office of Inclusive Excellence and Gov. Ron DeSantis' move to transform the school from a progressive university to a model of conservative education.  Professor of History Adam Guerin and Professor of Rhetoric Erica Spohrer organized vans that carried students down to the public liberal arts college for the protest. 
After the incident, Guerin contacted Eckerd administration and the situation was quickly deemed unsafe. He ushered the 12 students still left at the meeting out of the building hand-in-hand and onto the shuttles, where they made the hour-long drive back to campus. 
New College Interim Captain Kelley Masten said she was not comfortable addressing the situation, as there was no official report on file. She directed those interested in filing a report to this form that can be found on the CPD website. "Any complaints we do get, we will surely look into it. We can't reach out, but we encourage you to do that," Masten said. 
According to Masten, over 15 law enforcement personnel were present.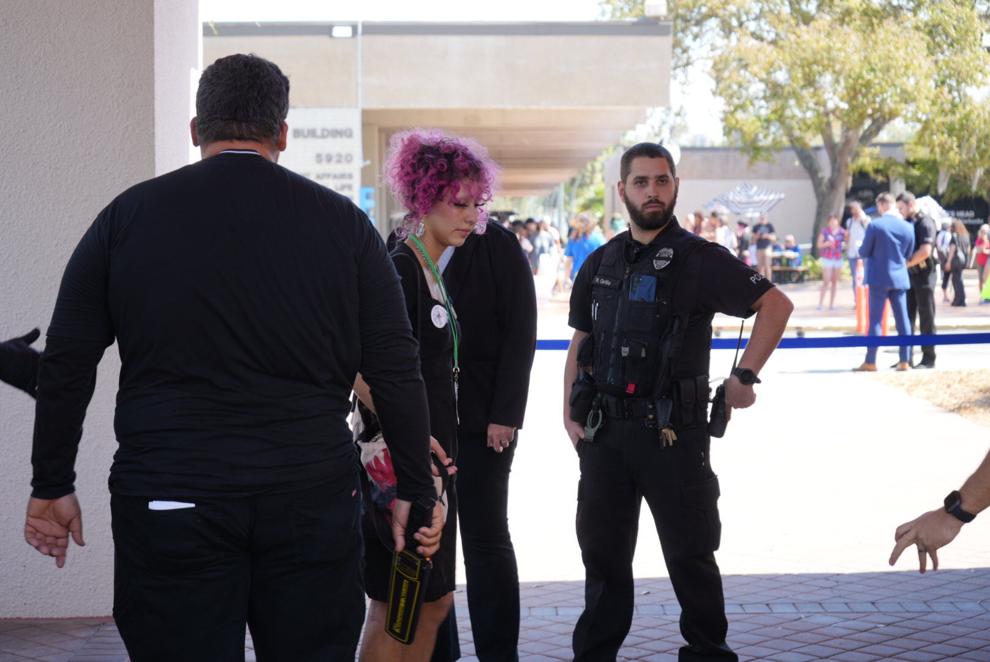 In response to the incident, Potak said, "As a trans and queer person, I should never have to be afraid to do something as simple as use the restroom," Potak said. "The vilification of the LGBTQ+ community, specifically the transgender community, is not random or unplanned. These bills and laws being passed not only in Florida, but nationwide as well, are calculated attacks on us."  
Potak also wished to address those who perhaps choose not to act, "If you are choosing to remain silent, then you are just as bad as those passing the laws. You have a voice. Support our struggle for human rights." 
M is concerned for the safety of transgender students across the state,"If New College of Florida was deemed unsafe for students outside of New College, I can only imagine how unsafe it is for the LGBTQ+ and the BIPOC students who call it home," M said. "I can only imagine the pain that other transgender students feel when they need to do something as simple as using the bathroom."