In early February, President Donald Eastman announced a plan to improve the "campus dialogue about Title IX" after 200 students protested the school's alleged mishandling of several sexual misconduct cases. On Feb. 24, Eastman confirmed that two advisory councils on Title IX will work to support the office.
The protest followed a case against former Eckerd professor David Hastings who allegedly harassed and masturbated in front of his student and research assistant in his Galbraith office, according to a lawsuit filed against Eckerd College through Pinellas Circuit Court.
Eastman's anticipated response explained that one council would consist of faculty and the other of students. 
Read more: Initiatives in place to continue conversation on sexual assault, Title IX, Eastman email says
The president chose Dean of Faculty Suzan Harrison to select the faculty council members. Harrison previously faced criticism when the Hastings lawsuit named her for allegedly discouraging a student to report sexual misconduct.
Dean of Students Jim Annarelli, appointed by Eastman, helped select students to serve on the Student Title IX Advisory Council. Annarelli said he also helped develop the structure and goals for the student-led council.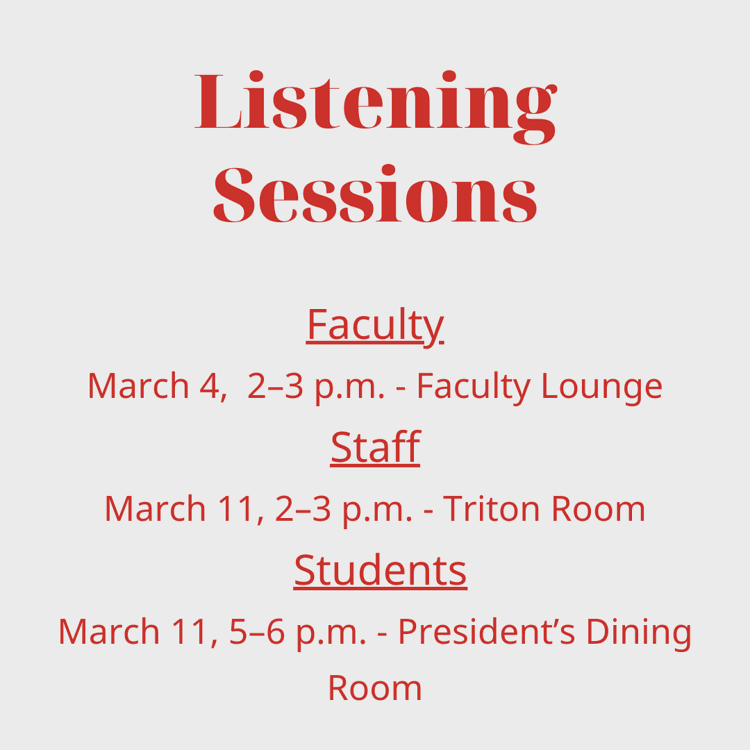 Listening sessions encouraging students to voice their concerns about Title IX-related issues and processes are scheduled for students, faculty and staff by Title IX Coordinator Joanna Ellwood, Director of Human Resources Liana Hemingway and Coordinator of Advocacy Services Olivia London. 
There is a 25-person-maximum for the sessions and you must reserve a spot to attend the listening sessions.
The email also says the advisory councils will help create new educational initiatives and serve as resources for students and faculty.
The groups' other responsibilities include regularly updating the Title IX office on campus culture and improving the office's functions and accessibility within federal guidelines.
"We are deeply grateful to the students and faculty who have agreed to serve on these councils and to assist in their vital work," Annarelli wrote in a statement to The Current.
The administration invited Victoria Bamford, Gianna Bottone, Naomi Fanelli, Carley Going, Connor Jenkins, Christine Lorentzen, Sydney Luks, Shelby Scott, Kristi Stari and Taylor Wagner to serve as student council members.
Professors Paige Dickinson, Sara Hoffman, Cory Krediet, Alexis Ramsey-Tobienne and Jesse Sherry will serve as the faculty council. 
Opinion Editor Joe Opaleski contributed to reporting.