Eckerd College Organization of Students (ECOS) told peers that the South Beach skate ramp is off limits until they hire someone to repair damages, in an email sent Oct. 23. 
ECOS President Bailey Cross said the half-pipe ramp is broken in "a very critical part of its structure." Since the damage was discovered, the ramp has been fenced off and deemed hazardous. But students continue to ignore the warnings and skate the ramp. Sophomore Will Feehan defended his fellow skaters.
"When it's in working order you still get hurt; it's a skate ramp," Feehan said.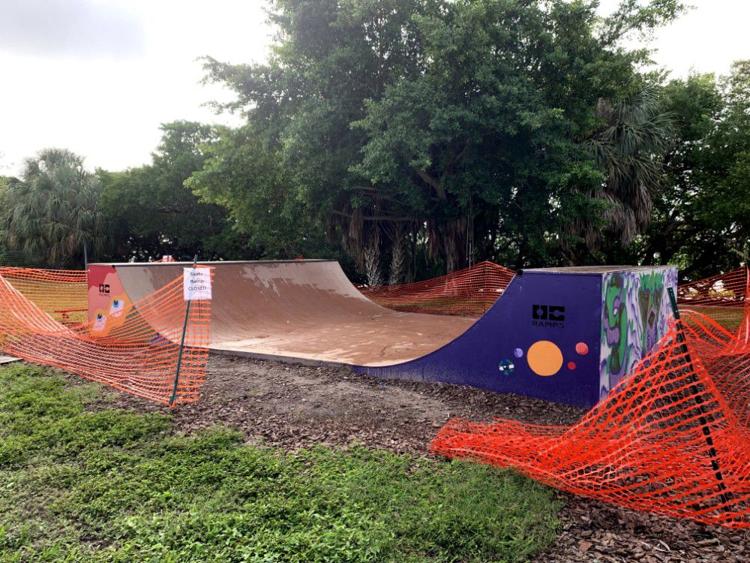 The half-pipe was built two years ago as a semi-permanent addition to Eckerd's recreation equipment. Its wooden boards are warped causing uneven surfaces that can easily snag skateboard wheels.
According to Feehan, one of the rails is also beginning to warp, which makes landing an airborne trick especially risky. This increased danger is exactly why ECOS wants people off.
"Don't get on it right now, you might hurt yourself. I would 100% advise against it. But when it is fixed, it's gonna be great," Cross said.
ECOS is working with Anchor Skate Supply to rebuild a permanent ramp.