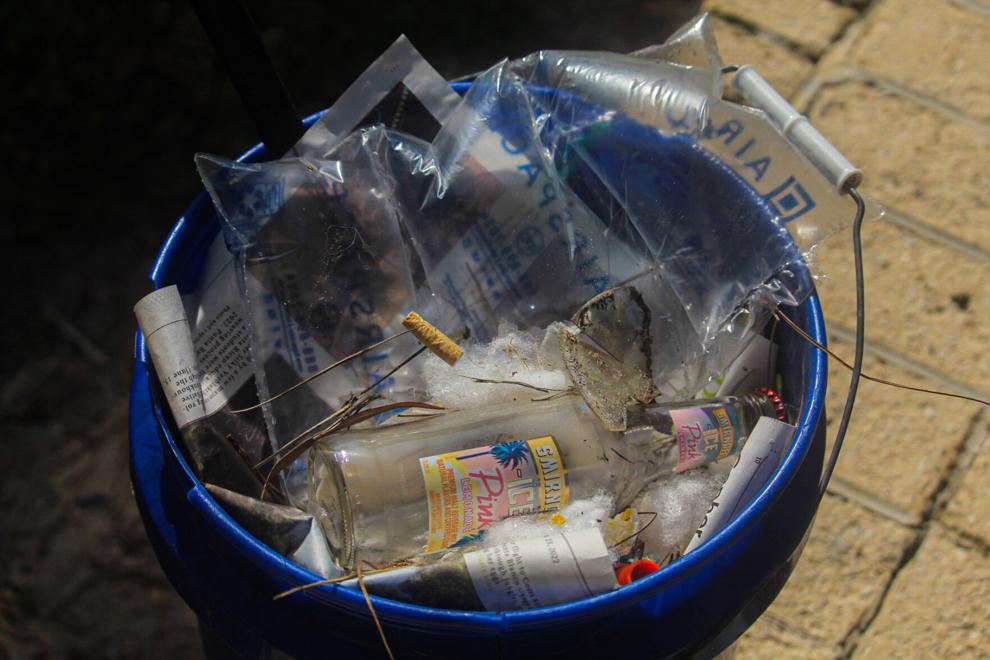 Setting a precedent of sustainable commitment to ingrain a culture of environmental awareness, President Jim Annarelli and ECOS President Christyna Reagan affirmed the Break Free From Plastics Pledge (BFFP) commitment at the recent ice cream social at Hough Quad, where participants were encouraged to bring their own Tupperwares and utensils.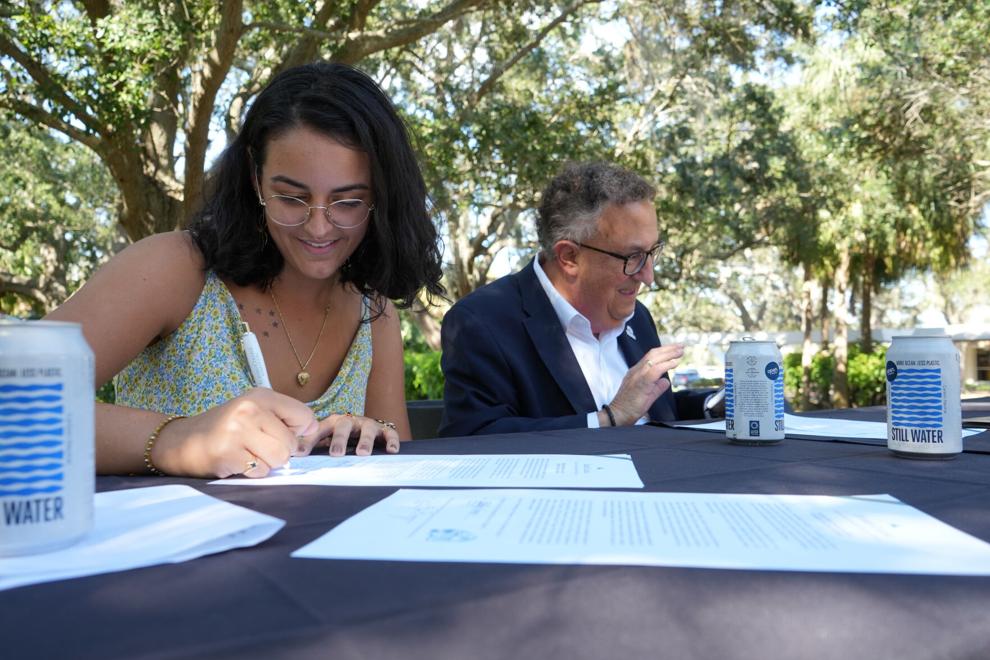 In Nov. 2019, former President Donald Eastman and ECOS President Bailey Cross signed the original pact. Eckerd College was the second institution nationwide to sign such a pledge. However, as COVID created conditions demanding single-use plastics, the commitment had to be put on hold.
Annarelli recalled the original signing before thanking Assistant Professor of Marine Science Amy Siuda and Assistant Professor of Marine Science & Biology Shannon Gowans, Florida Public Interest Research Group (FLPIRG) and Director of Sustainability Evan Bollier '11. 
The Reduce Single-Use (RSU) project was started by Siuda and Gowans, who received two grants: an Environmental Protection Agency (EPA) grant and another from the National Oceanic and Atmospheric Administration (NOAA) Marine Debris Program. In collaboration with the Office of Sustainability and FLPIRG, the BFFP Commitment was created.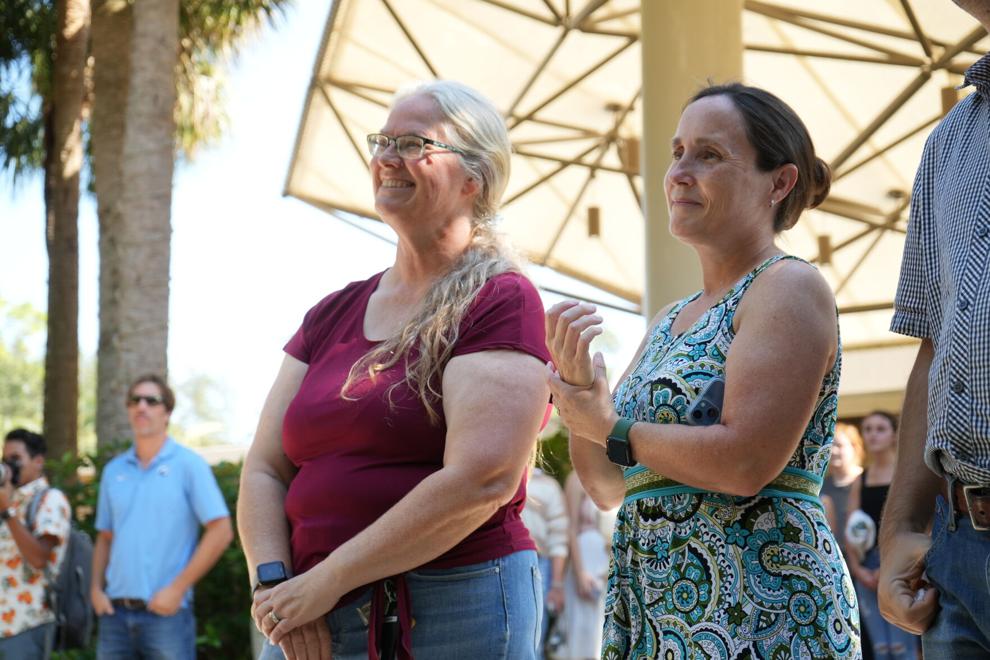 The pledge shows Eckerd's commitment to the refusal of non-essential, single-use plastics on campus, not including third-party organizations such as Bon Appétit or Starbucks. This means that no campus funding will be directed towards the purchase of these types of plastics. Single-use plastics are things such as straws, utensils and takeaway containers. 
"The goal is to educate and encourage students to change harmful behaviors by refusing single-use plastics and pursuing policy changes," Chloe McKenna, project coordinator of Reduce Single-Use and an intern at FLPIRG, said. 
Faculty and staff were given support through informational sessions by FLPIRG in hopes of creating a seamless transition to reducing plastic consumption on campus. A 2022-23 BFFP Commitment Implementation Plan timeline for focusing on different sectors of the pledge is available on the RSU website, listing when commitments of certain types of single-use plastics will be implemented. 
"The pledge is indicative of who we are as a college and as a community, given our love for the environment and also, more specifically, where we're situated," Bollier said. "We have a fiduciary relationship with nature where we owe it to the environment where we live to be the best stewards as possible for our home." 
At the event, ECOS, RSU and FLPIRG hosted tables with information about plastic alternatives. Ice cream was served directly onto waffle or sugar cones and those with dietary restrictions were encouraged to bring their own containers if they could not consume the cones.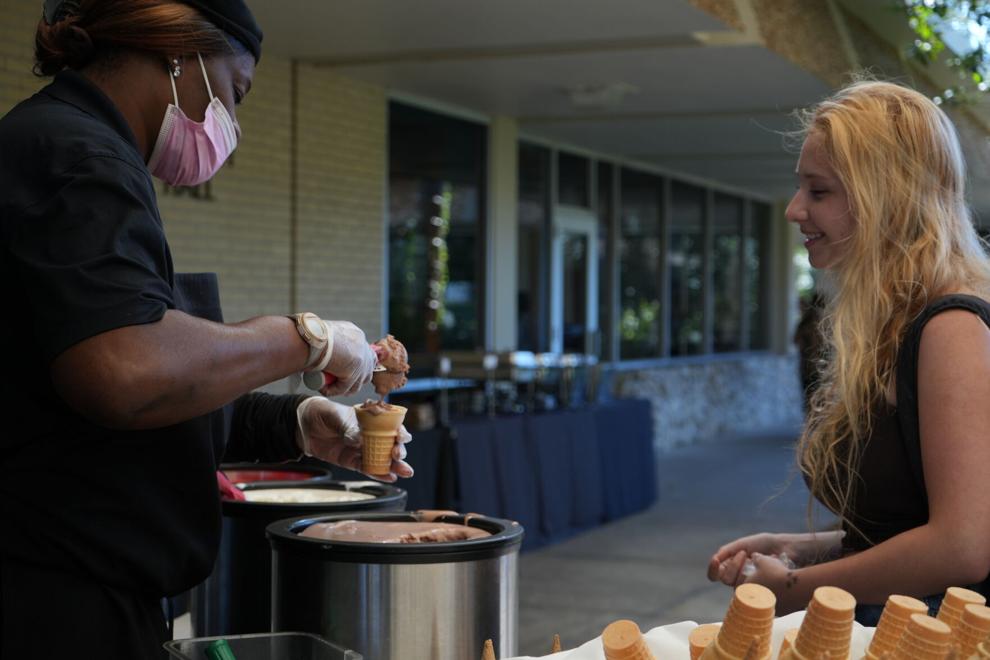 To get more information, contact Evan Bollier (boliieea@eckerd.edu) or visit the Reduce Single Use website.