Junior Mary-Claire Fibbe was walking Gulf, her 18-pound Corgi mix, near
Zeta Pond around 5 p.m. on Aug. 3 when Gulf began barking at what Fibbe assumed was another dog. According to Fibbe, Gulf gets anxious around other dogs, so this behavior was not uncommon for him.
Fibbe tried to calm her dog down, but when she looked down she saw a raccoon. Its teeth were sunk into the flesh on the back of her knee.
"I was screaming. People say fight or flight, but I was just standing there screaming, kind of stuck. In my head the whole moment lasted ten minutes, but it probably was only 10 seconds," Fibbe said.
The raccoon bit through her jeans and caused a wound on her skin. She called her mom in a panic and consulted the Center for Disease Control (CDC) website for advice on which steps to take next. She cleaned all the saliva and bacteria out of the wound, following the instructions on the internet.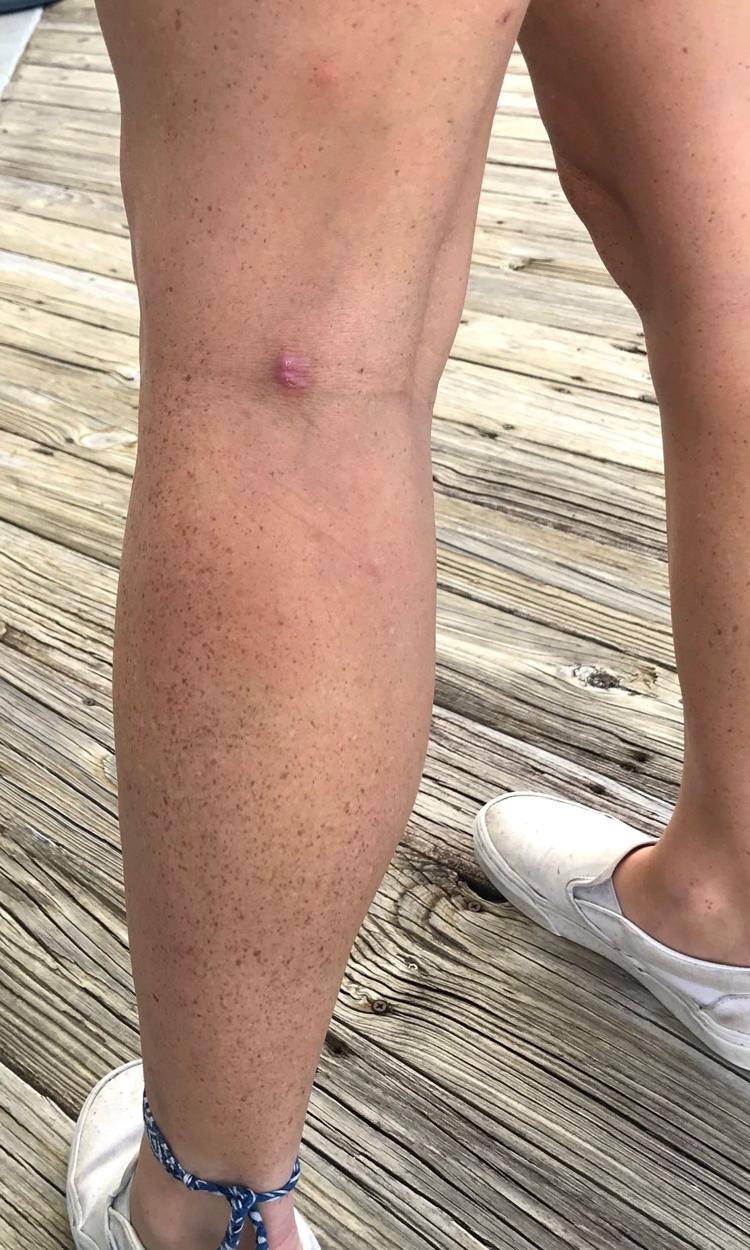 Fibbe was taken to the hospital and received 30 shots in and around the wound on the day of the incident. She received a follow up shot three days, one week and two weeks after. Fibbe had to go to the emergency room for each shot because Eckerd does not carry the vaccination.
She now has a scar from a raccoon, and although Fibbe does not have any resentment toward the animal, she has a little bit of paranoia about them.
"I'm more concerned because I feel like the raccoons here are so desensitized to humans. Especially because I see people feeding them," Fibbe said. "They're around us all the time. And I know a lot of urban animals nowadays can recognize dogs on leashes."
Fibbe still walks her dog near Zeta pond. And if she sees a raccoon near her, she claps or makes a loud noise to scare it away.
Loretta Louw-Scott, the retail supervisor for morning shifts at the Triton's Pub, says she hasn't seen any raccoons this year. However she believes they are growing in population on campus.
"There's more than there used to be. In the last four years, in the beginning you would see one or two where the trash can is, but then you would see maybe two over here and two on that side," Louw-Scott said.
Junior Olivia Jacobson thinks Eckerd should implement some more living space for the wild creatures.
"I think people should stop messing with them, but I also think we should provide them with maybe more trees to live in or maybe build them platforms or something higher in the trees so they are less likely to mess with people," Jacobson said.
Raccoons are wild animals. Avoid interacting with them, feeding them or trying to capture them.