Lindsay Schweizer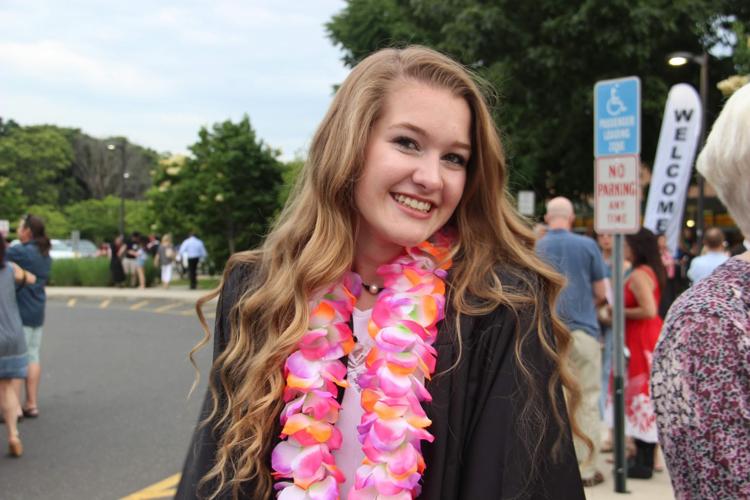 Fast Facts
Year and major: Sophomore studying animal studies and psychology.
Experience: Epsilon Senator (2019-2020).
Platform Highlights: Work closely with both senators and clubs to put on more dorm events and olympics, revamp of Pizza with the President, pet friendly movie night at Kappa Field.
Q&A
What's your favorite part of Eckerd?
My favorite part of Eckerd, I mean besides that we are on the beach, like a physical reason, I like how there's so much that Eckerd offers that's tailored to literally every individual possible, which I think it's pretty cool. There's stuff that me and my roommate are kind of different, and there's stuff that she can get involved with and there's stuff that I can get involved with. For example, two of my friends are really interested in going the pre health route, but for me I came here for marine science. So that's pretty cool. And then I came as marine science and now going as animal studies, because that's what fits my interest better. And I just feel like everyone could find something.
Who is somebody that inspires you on campus?
There's two people. So, my human experience mentor Paige Dickinson, she really pushed me during my first year here, to kind of get out of my comfort zone. She's an amazing woman. And then, Dr. Frick is an animal studies professor. And she's just so easy to talk to. And she's so smart and I'm not intimidated by her, and I kind of admire that she's like a professor but at the same time she can be there just to talk to you. She's so knowledgeable so it's so easy to learn new things with her.
I know you talked about it in your platform, and then in the debate, but what are some of your goals for working with the senate and getting senators more involved as you said?
So, one of my goals is to kind of be more present there and kind of holding their hand as they go through putting on events for their dorms, because I know even for me personally, I was like, "well, is this allowed? I don't know, maybe I won't do it, because I don't know if it'll get approved." But if I had reached out more to the VP right now, she definitely would have helped. But for people like me I want to be able to just be like, "I'll help you." I want to see more dorm events, not just making cookies, but for me personally I want to get a ping pong table in Epsilon lounge. And then once I get it, for the grand opening, I want to have a ping pong tournament, and hopefully people will come and play. 
And what about for Dorm Olympics, what are your visions for that?
I really want to do the paint twister. Because the international students, they put on the foam party, and everyone got so dirty and it was so fun because everyone's just, "I don't care." Yeah, so I feel like that'd be a fun Dorm Olympic because you don't really have to be athletic. And then I also want to do like a dance marathon and see how long people could actually dance for. And I really like doing the drives that we did in the fall semester. We did the one for the Bahamas, the hurricane relief ones, which I thought was pretty cool and I want to do more in the St. Pete community so that way as a campus we'd be able to see the effects that we have. Honestly, they sent off our products but we don't really see how that helped them at all. So, finding an organization down here I think would be really beneficial.
You mentioned giving clubs more of a voice and kind of more of a platform because they're so instrumental. So, would you be able to expand on that and how do you want to give them a voice?
I want to do Dorm Olympics with clubs. We have an upcoming one with the ancient Greek club, and we'll have a Dorm Olympic that's jousting. I also want to do more cooking with the clubs because some of the culture clubs they're all based around food. How cool would it be, like a club cook-off? And people would come and watch if we had it in a lounge.  And then I feel like that would increase the amount of people that would participate in the clubs the following year, or even just joining right on the spot. But yeah, I just want to kind of, like with the senate, I want to be very present, so they know that they can come to me.
You talked a lot about Pizza with the President in your platform. So imagine it's next year, and it's October and you're planning a Pizza with the President, what will that look like? What's your vision for making, like you said making Pizza with the President 'an event people don't want to miss'?
Yeah. So, to start, I think I'd want it in Fox Hall so it's kind of like a central location. And obviously I hope to get as many people there as possible. So, obviously having pizza. Yeah, I would have giveaways as well along with, I would want the students to swipe their IDs for participation, they would count towards points for their dorm. So it's all like a big circle, it's all connected. And then I would want to send out an email a week or so in advance that asks students to email me their questions. That way people that don't like to speak in front of everybody they can just anonymously have their questions asked and I could ask those questions to the president. That's what we kind of did during the senator meeting, we came up with three questions each, and then someone else asked them so that our questions got answered but wasn't necessarily like us having to stand up in front of everybody. Everyone's comfortable with that and that's fine. And we also want to make sure that they're appropriate questions before putting him in that position. And then, so I feel like I want the first two to be kind of general, like what questions you have. Then maybe we could have a certain theme, if he wants to talk about anything in particular. And just kind of make it really relaxed and one big hang out with the President. Which I think it's so cool because our school is small and that's something really unique that we get to talk with our president.
Olivia Hager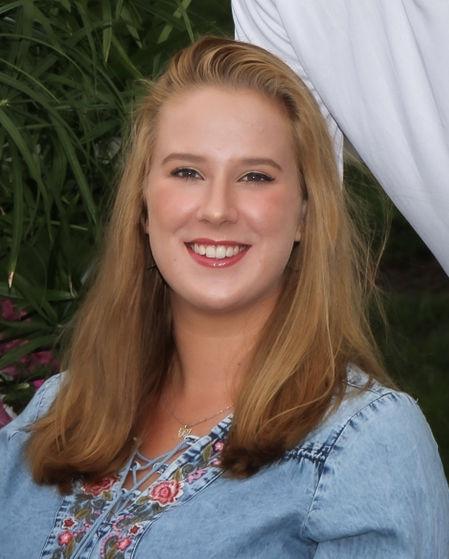 Fast Facts
Year and major: Sophomore studying sociology and anthropology.
Experience: Chief-of-Staff (2019-2020), Sigma Senator (2018-2019). 
Platform Highlights: Increase spontaneity, digitize club information, increase involvement in ECOS.
Q&A
What is your favorite part of Eckerd?
I feel like all the opportunities. If there's something that I want to pick up or start or try tonight, tomorrow. There's so many people I can reach out to that will be more than welcome to kind of teach me their little micro culture on campus and I feel like because Eckerd is a liberal arts education they not only are able to do that in the classroom but just the community is self-sustaining in that way as a whole and it's really, really beautiful that way.
Can you think of somebody on this campus who inspires you?
Honestly,  my roommate and my honorary roommate. They've been so supportive of me the last few days, and they're so outgoing and they also push me to be outgoing. They're so encouraging and so inspiring and actually tonight I was joking around with one of them and said, "Would you go hand these out if I asked you?" to because sometimes she can be introverted she said "Yep I'll do it right now!" she picks him up off the table as she ran around the entire cafeteria handing them out to people, just because I was joking about it and it's so cool to have those people in your life that would do those sorts of things for you.
So, in your platform and in the debate you talked a lot about spontaneity. How would adding this spontaneity improve our campus?
I feel like I do agree with Katie Willgoh's point from the other night and I see that wholeheartedly. I've been thinking about that a lot about just how much Eckerd has gone through lately in terms of, you know, we're starting over a new chapter with a new president and everything we've been seeing in the media. It's just I feel like the spirit of Eckerd just isn't what it could be. And not to say that what it was was good or bad, but I just feel like there's a lot of people on campus that are missing out on some of the fun crazy randomness part that comes with college, whether that's, you know, inside the dorms or just out on your way to class or first thing you don't expect on a Monday morning, something very surprising happens. I just hope everyone's life is full of little moments like that and if that's something I can incorporate Eckerd, that's really important to me personally.
What specific goals do you want to accomplish in the senate?
I want senate to get a little bit more involved with other aspects on campus. I really want them to reach out to maybe some other cabinet members or to maybe partner on some projects with other clubs and other ECOS members throughout the year. I don't really want to make that a requirement but it's definitely something I want to encourage because I feel like I don't want to send it or feel like that's all they do is just kind of mosey around their building and do Dorm Olympics because senate is so much more than Dorm Olympics. They have so much responsibility when it comes to voting on things in the constitution and sharing information with their community members that I think there's all kinds of way for them to get their community members more involved and maybe it's partnering with the club or for an event that could lead to something pretty cool.
What do you want to bring to the table for clubs?
We are kind of starting to get our feet wet with getting a lot of club information online. I know everyone is always like, "these emails, these emails" and a lot of them come from clubs just trying to let people know about their clubs. That being said, Presence is something that we want more and more people to start to get to know and use on campus because we have it. It's a thing that exists and every Eckerd student has a Presence account, whether they know it or not that's through their email and through the school. And with their Presence account, there's some ECOS information on there that we've started getting on there, forms, events, advertising, you can do so much with Presence, and we really want clubs to be able to utilize that to keep track of who's coming to their meetings. It'll show you, you know, maybe you got 40 people that lived in Sigma came but only 15 people that live in the West Lodge came. It will be able to show you those things. That's information that ECOS can use when it comes to budgeting but that's also stuff that clubs can use. "Okay who's coming who's not who's putting in the time? Who do we need to come to our clubs, who do we want to get more involved with our clubs?" that kind of stuff. So I really hope that they'd be able to utilize that to kind of get more following in their clubs and more activity.
Do you have any other things that you would describe as policy goals that you want to discuss?
Definitely, a lot of what I'm passionate about when it comes to ECOS is making big change. I align a lot with what Will wants to do next year and I really hope that I can help him in any way, especially with hopefully creating this new position [executive council and culture council liaison], we've talked about opening up a clubs sports council through ECOS for insurance purposes and to keep Campus Activities, ECOS and club sports all better in the loop. We are constantly trying to revise our Constitution. Up until last year it hadn't been revised in five years and it was really out of date. We found something not too long ago about there being a pet council section to pet life and that's not even a thing that exists anymore, but it was in the Constitution. Definitely, trying to polish that a little bit more and more each year as we go. I really want to make sure that that gets a lot of attention next year, a lot of care.
Answers have been edited for length and clarity.