Eta was again upgraded to hurricane status on Nov. 11, and turned toward St. Petersburg and Eckerd. The college sent out an emergency alert at 9:30 a.m. on Nov. 11, with detailing academic plans for the next day, guidelines for students, faculty and staff, and when to expect updates.
A second emergency alert was sent at 12:26 a.m. about the National Weather Service issuing a tornado warning for the area around the college. The email said to seek immediate shelter in the central core of buildings on the lowest floor away from windows until further notice.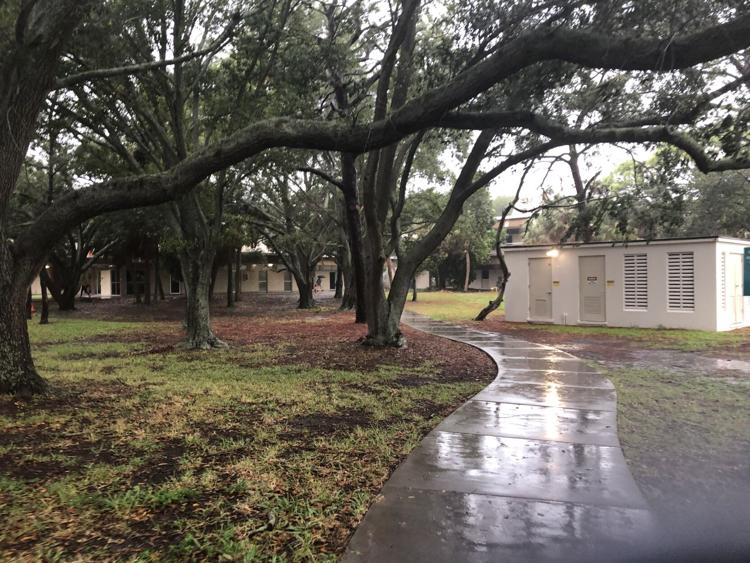 In-person classes were canceled beginning at 1:20 p.m. through any 8 a.m. classes on Nov. 12. The first email said additional information will be sent tomorrow.
Senior Bostony Braoudakis said she is hopeful that Eta won't have a great impact on Eckerd College. She said since students have attended classes virtually for months, a few more days Zoom shouldn't have a big affect. 
"I'm not too worried about it in general, I might if it gets more severe though," senior Bostony Braoudakis said.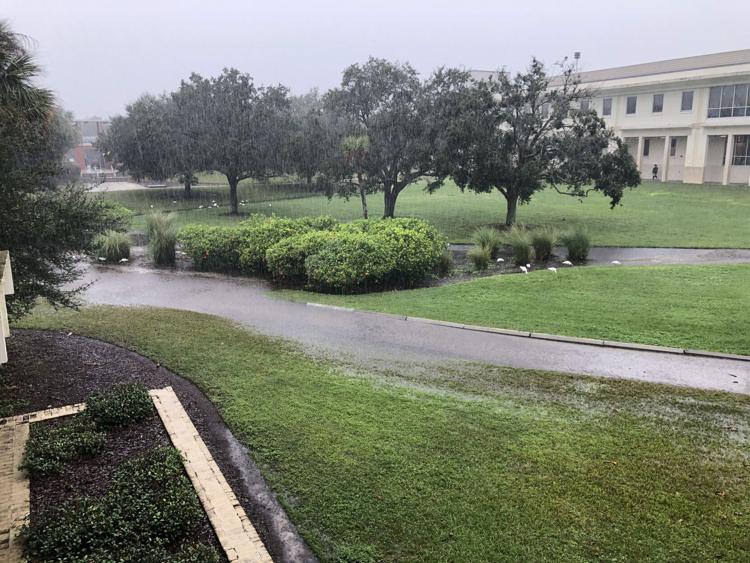 The first emergency alert also said faculty and staff should leave campus by 2 p.m. today insure their homes and families are prepared. For students, the college's dinner service will be all grab-and-go. Students are recommended to remain in their rooms after 6 p.m., because high winds and rain can cause downed power lines and flooding in certain area, also known as localized flooding.
"I'm not too worried about it because it seems more like a mildly heavy rainstorm more than it is a tropical storm," senior Hudson Dickinson said. "So it might be raining for most of the day, but I feel safe enough."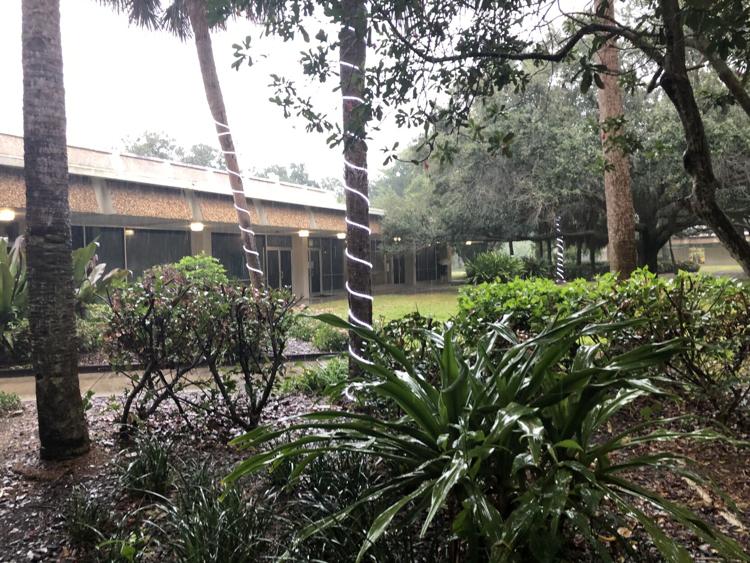 The Waterfront will also be closed until Thursday afternoon, and the first email said that students should not swim, kayak, sail, wakeboard or surf as the storm passes. The email said all Eckerd community members should charge electronics in case of a prolonged power outage, and to avoid roadways.
According to the National Oceanic and Atmospheric Administration (NOAA), Eta poses a life-threatening storm surge along parts of the Florida Gulf Coast from Bonita Beach Suwannee River, including Tampa Bay. NOAA projects that heavy rainfall from Eta will continue in western Cuba and south Florida, going north through Nov. 13 to west and north Florida.
The first alert ended by saying that another update will be sent out at 5 p.m. on Nov. 11.