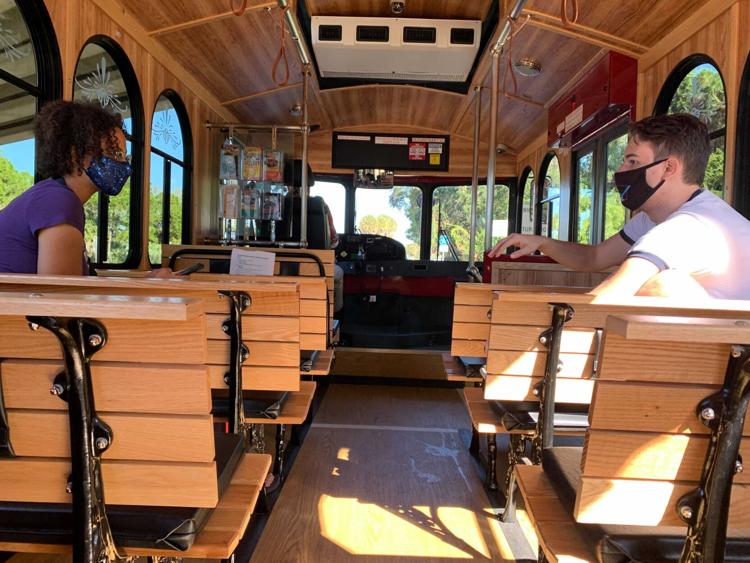 With less than 12 hours until the polls close after an emotional campaign season, student leaders are working to get the remaining Eckerd students who have not yet voted to the polls by phone banking and loading up the "Jolley Trolley." 
Early voting in Florida opened on Oct. 19, and since then 8.9 million Floridians have voted according to the U.S. Elections Project. With many get-out-the-vote campaigns urging voters to go to the polls early, election day is the last day to vote before the polls close. Today, ECOS is shuttling students to and from Pinellas Community Church to vote from 9 a.m. to 7 p.m on the Jolley Trolley. At 9 a.m., Senior Maya Rozen was the first student on the trolley.
"I'm excited. I thought yesterday was the last day of early voting, but here I am today at 9 o'clock in the morning. I wanted to do it as soon as possible," Rozen said.
As of 3:20 p.m., nine students took the trolley to vote. As students walked by the trolly to and from class, many said they already voted. According to ECOS President Will Shedden, 80% of Eckerd students are registered to vote. A major part of Shedden's platform is to increase student voter turnout.
"If everyone who said they already voted did, then at least a couple hundred, and probably 500 have voted by mail already," Shedden estimates.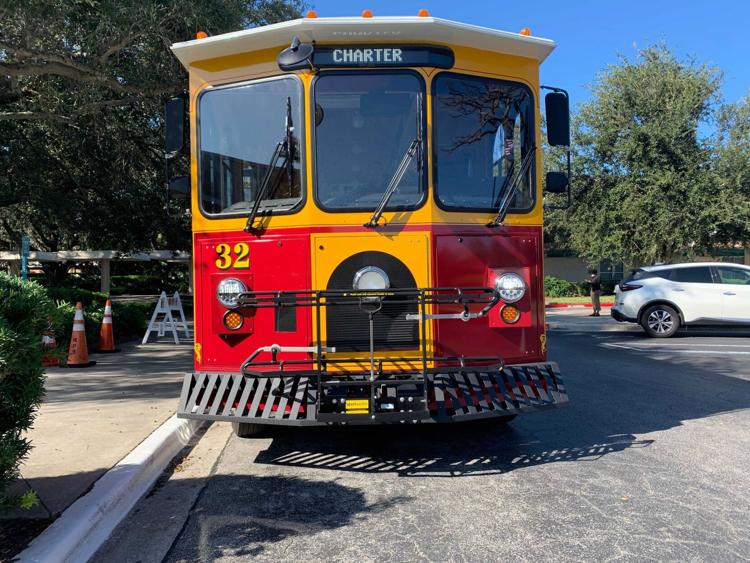 Eckerd President Damián Fernández visited the trolley and the volunteers. 
"This is the most important election of our lifetime," Fernández said. "One of the positive aspects of all of this charged moment is that the youth is turning out the vote."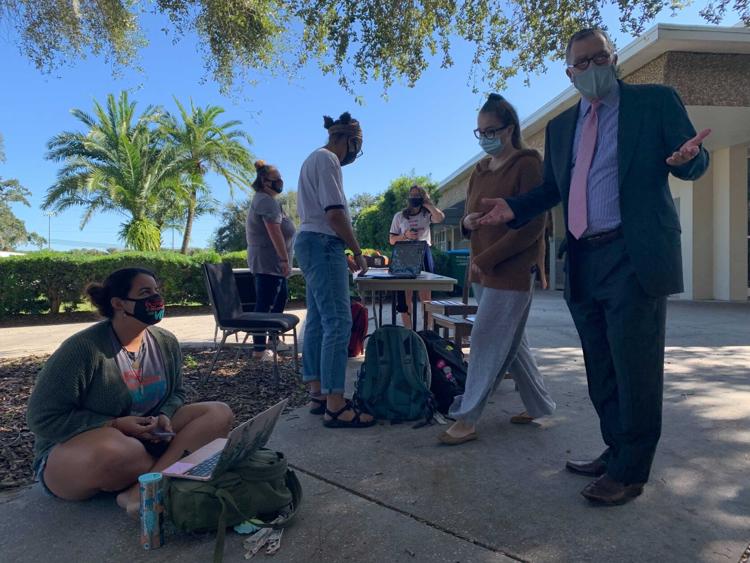 According to Shedden, the trolly cost $1300 to rent for the day. The money came from the ECOS President's budget.
The PIRG New Voter Project is spending the day phone banking 150,000 college students from across Florida to tell them there is still time to vote in this pivotal election. Eckerd's PIRG chapter, coordinated by junior Alex Gordon, has 15 students on the lines. 
"I've been working on the New Voters Project since my first semester at Eckerd, but we started this election cycle work in the summer," Gordon said. "It's been long and it's kind of crazy to see how quickly time has flown… Now this is the culmination of all of our work for the past couple of months."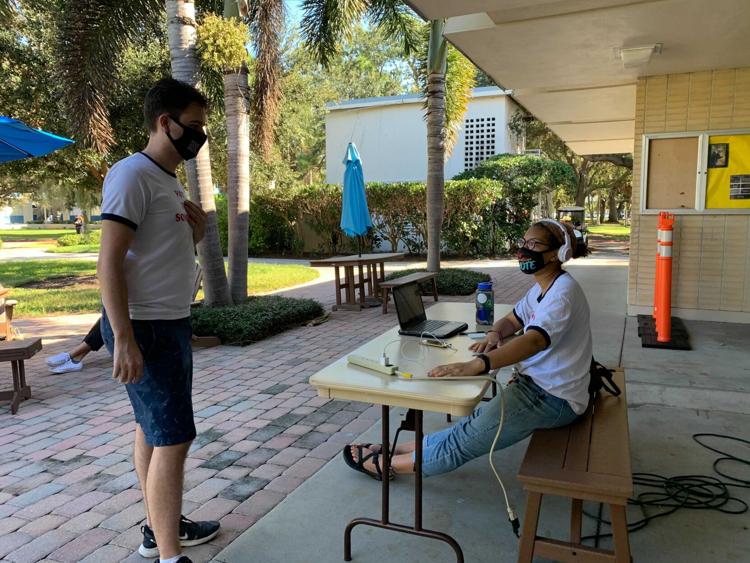 For many students, now is the time to buckle in for the votes to be counted, which is expected to take over a week because of mail-in-ballots. 
The EC Democrats are holding an election night watch party outside at Hough Quad tonight from 7:30 p.m.- 11:00 p.m. followed by a Zoom event. Club President Alexa Schein anticipates a stressful night.
"I personally am swinging wildly between confidence in Joe Biden and the younger generation, and fear and of, 'What if they're not?'," Schein said.
Schein said that many students will keep an eye on the results individually, and the watch party lets them do so as a community. 
"If they voted, and if they've encouraged even one other person to vote, if they've shared one piece of information more than they would have, they have done more for this election, and to secure the future of democracy, than most Americans do in their entire lives," Schein said. "So no matter what the results, if you voted, and you've shared information with your friends, you have done your part."