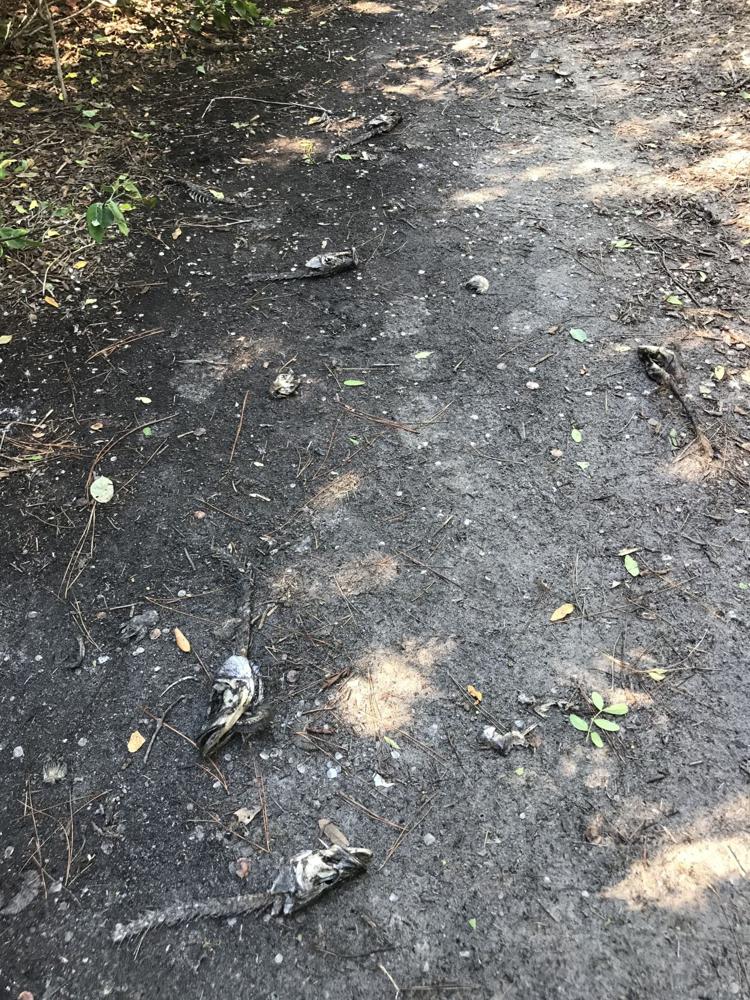 During the week of Nov. 17, dead fish were seen toward the back of Eckerd College's campus along the pathway in Alumni Grove. 
A small pond behind the baseball field contains brackish water that is home to a small ecosystem, but it is under threat due to unknown conditions.
On Thursday, Nov. 21, dozens of dried vertebrae and fish skulls lined the path in Alumni Grove, with more dead fish floating within the pond. While several vultures circled above, the nauseating stench filled the air, disturbing construction workers.
Significant construction runs along Eckerd's unseen border with the waste water treatment plant for the building of a berm to block potential sewage from spilling onto campus from the plant next door. Construction of a pipe running along the property line from the plant to Frenchman's Creek is also underway, according to President Donald R. Eastman III.
"They have a valve that shuts [the pipe] off so it keeps it all inside their operation," Eastman said. "We'd like for them not to use it."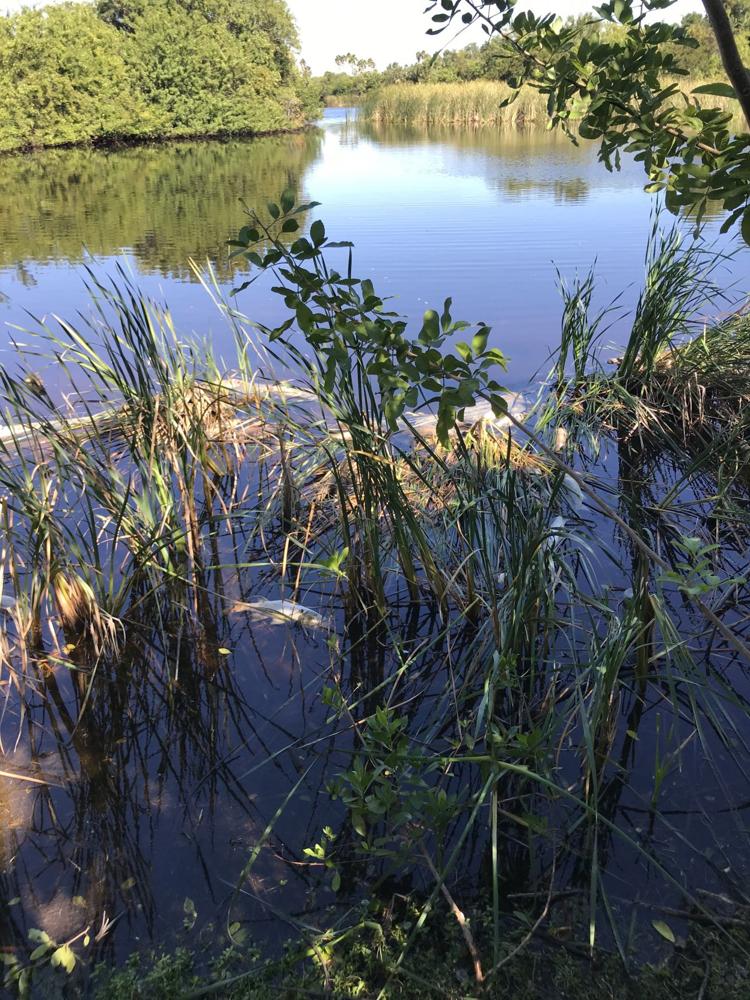 According to Associate Professor of Marine Science and Biology Bill Szelistowski, among the dead fish he saw were mojarra, snook and mullet, but was unsure of the cause of death. 
"I have no idea. Is it natural? I don't know. Is it something else? I don't know," Szelistowski said.
He hypothesized it could be due to a number of things, including a drop in dissolved oxygen due to runoff or the changes in weather with the cold front that passed through. 
According to the Fish and Wildlife Fish Kill Hotline on Nov. 21, an employee had taken a sample of water, but they had not yet analyzed the results.