Hurricane Dorian hit the islands of Abaco and Grand Bahama in The Bahamas as a Category 5 hurricane in late August. Although the current death toll is at 51, there are 1,300 people that remain unaccounted for and an estimated 70,000 displaced as a result of the storm. 
Dorothy-Mae Eldemire, an Eckerd class of 2018 alumna from Nassau, the capital of The Bahamas, was hurting from the aftermath of Hurricane Dorian, when young people she knew from home inspired her to help with hurricane relief. 
"I feel like it's brought a lot of the youth out. The first three or four days, I was up until three or four o'clock in the morning just watching people on Twitter. Social media is literally the main force." Eldemire said.  "I watched people that graduated high school after me take the lead and just help people find their families which was crazy. I think it made a lot of young people back home realize the power that they have in the community."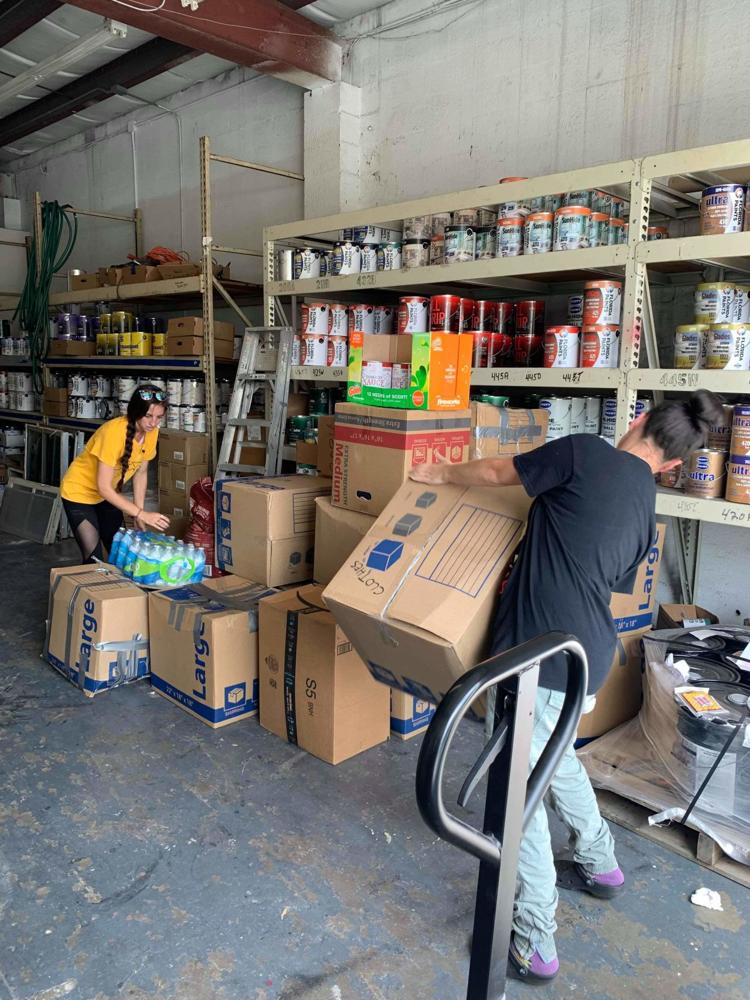 For Eldemire, it began with creating a post on Facebook which quickly gained attention. It's also where she later listed a location in her neighborhood for friends and neighbors to drop off donations, along with her venmo account for anyone that could not donate items, but wanted to contribute.
"I feel like a lot of people underestimate The Bahamas because we're so small, but our community is strong," Eldemire said.
As a local alumna, Eldemire reached out to Eckerd's International Student Association (ISA) about working together to collect donations, and later transport them to drop sites in Central Florida. 
Sophomore and Bahamian resident Morgan Bower is among the current Eckerd students who grew up on the islands and has been shining light on the state of the country and what its citizens are going through. Also the co-president of the ISA and a work scholar in the office of international students, Bower has been working on campus to collect donations through the offices of diversity and inclusion, service-learning, spiritual life and the ISA.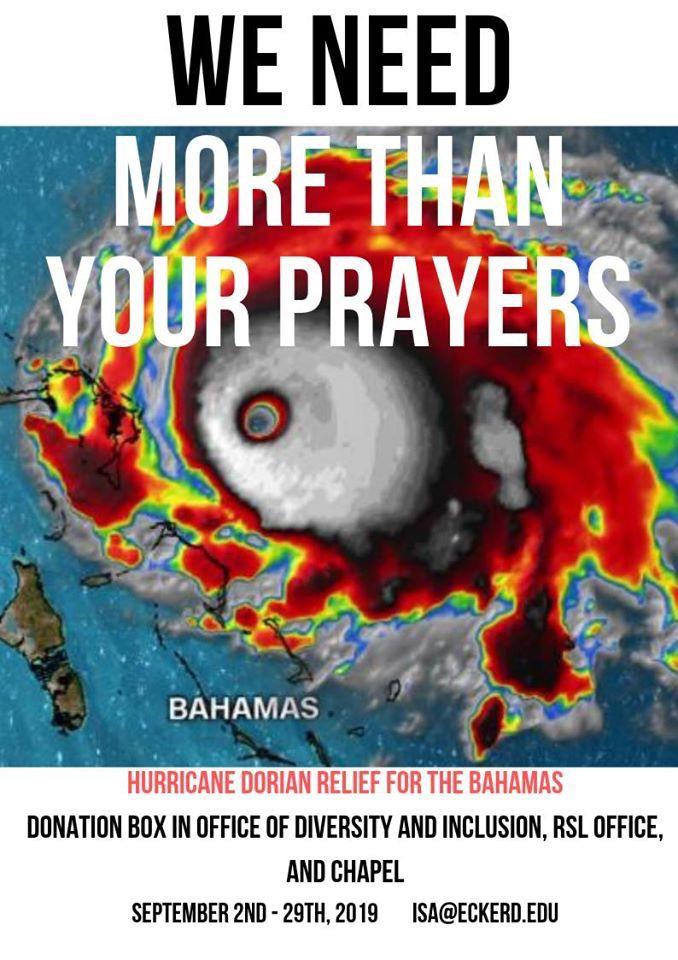 "We are looking to do more events just to raise more awareness because we just feel as a whole, a lot of people don't realize how badly this affected The Bahamas," Bower said. "17,000 people, probably even more that have lost their homes so they're just living in our stadium in the capital right now because they have nowhere to stay." 
According to Bower, she advised students unaware of what is happening in The Bahamas to do research and see what is needed before donating. 
To raise awareness on campus and gather more donations, ECOS organized a fundraiser event "Beats for Bahamas" in the Triton's Pub on Sept. 13 from 8:00 - 11:00 p.m. where ECOS members played music and gave out free Chick-Fil-A to donors.
"I want people to not forget that this happened two, three months from now. We watched it happen on Twitter. It was trending for 48 hours and then we were on to the next celebrity. A lot of people watched their families die in front of them. It's not something they're going to forget," Eldemire said.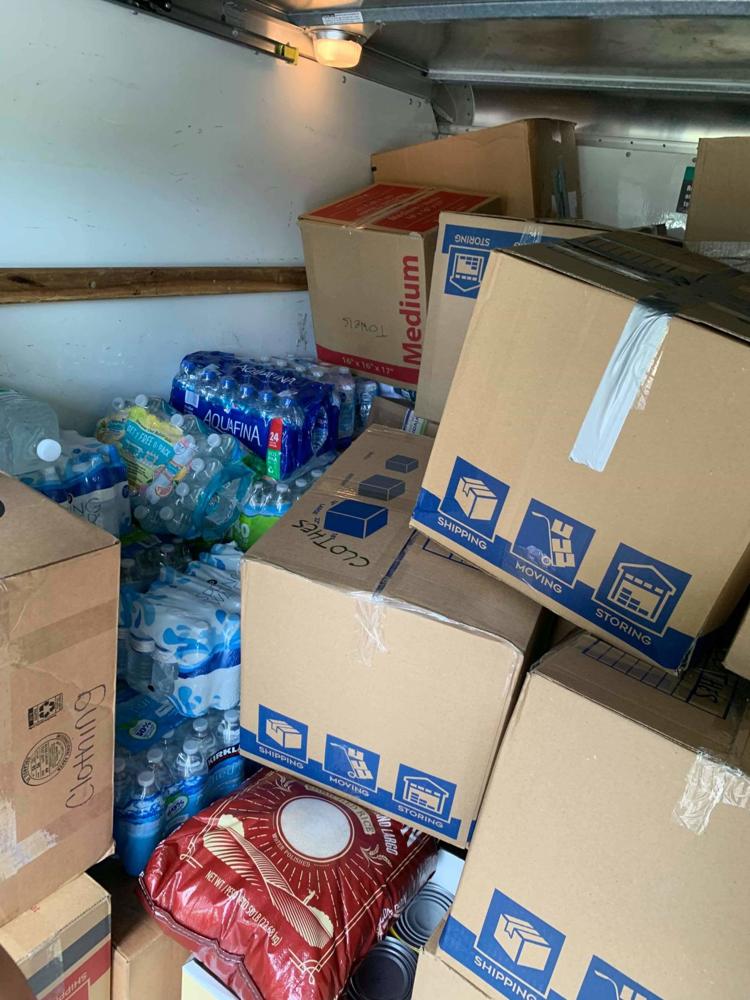 A shipment to Headknowles, a grassroots organization in The Bahamas helping with hurricane relief, relocation and evacuation, was sent out on Saturday Sept. 14. HeadKnowles works with the Bahamian government and The Bahamas National Emergency Management Agency (NEMA) to distribute supplies. In Florida, Headknowles is partnering with Florida Paints in Orlando and Tropix Express in Ft. Lauderdale to collect donations.
As of Sept. 20, Headknowles is requesting donations of generators, tarps, chain saws, portable stoves, butane canisters, air mattresses, liquid baby formula, diapers, wet wipes, toiletries, female sanitary products, mosquito repellent, water filtration devices and matches. Those interested in finding appropriate donations can also do at Approved Dorian Donations.
Eckerd's on campus donation boxes for Hurricane Dorian are currently located in Wireman Chapel, the offices of diversity and inclusion, service-learning and campus activities until Sept. 29.