From Oct. 18 to 26 artists from around the world will flock to St. Petersburg for the fifth annual SHINE Mural Festival, showcasing over 30 artists including five international artists, to bring beautiful murals throughout the city. 
The St. Petersburg Art Alliance introduced the festival in 2014 to bring awareness to different mediums of urban or "street" art that pop up throughout the community.
By making it an annual event and bringing in the community, SHINE Mural Festival encourages the city to come out and tour the art sprawled throughout the city as well as have a hand in creating new pieces throughout the streets.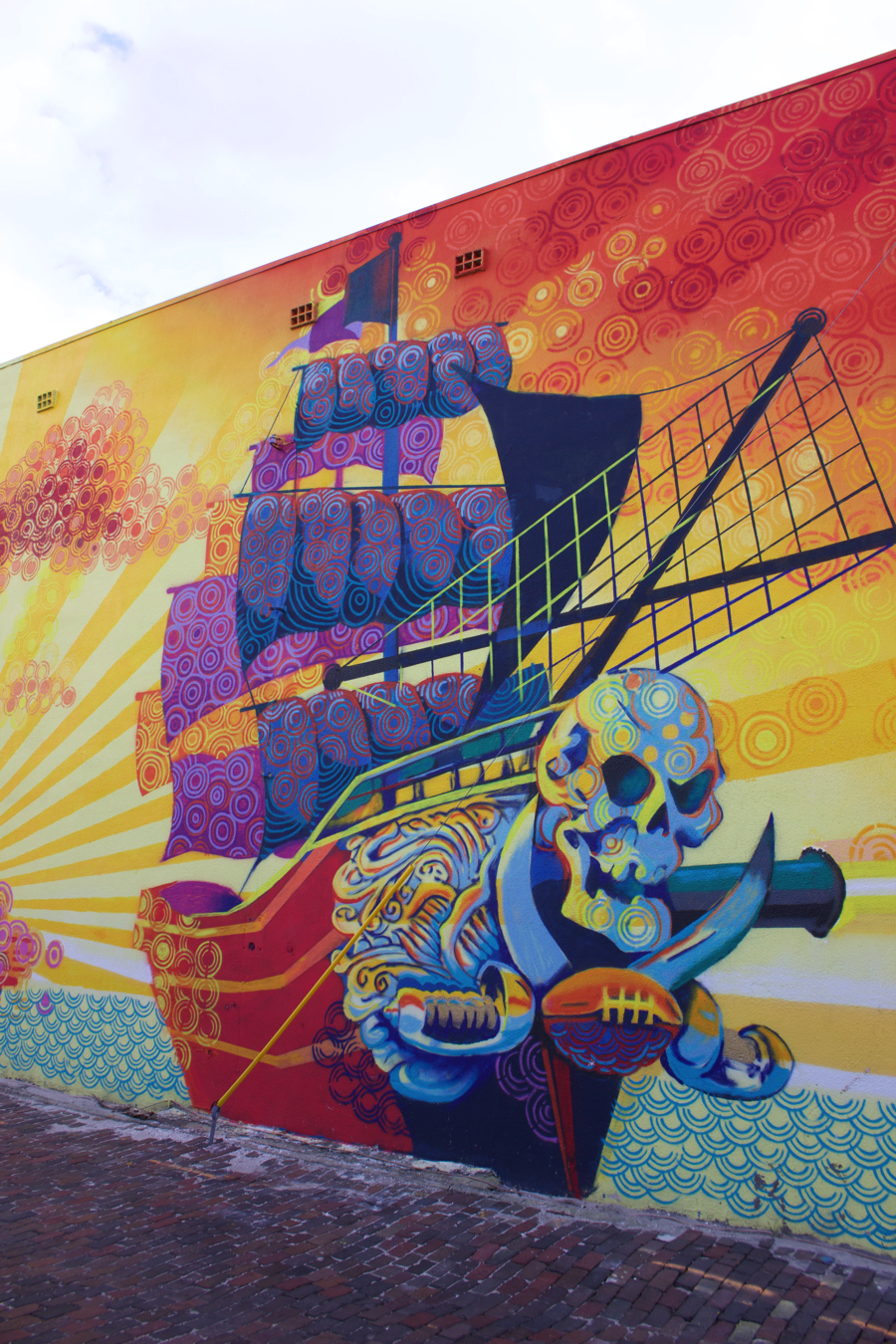 Incorporating the city, the festival includes murals created by groups like Come Out St. Pete. Artist Jay Hoff and his team will honor Come Out by helping to create a mural to commemorate the group. LGBTQ youth of the community will help Hoff, using his fine art medium of LEGO building blocks to inspire the mural. 
Other groups from throughout the city will help inspire murals as well, such as the Boys and Girls Club at Royal Theater, a historic landmark in The Deuces community. The mural was inspired and created by artist Brian McAlister as well as the surrounding community and students in the Gibbs High Mural Club. 
As a finale to the event, InsideOut St. Petersburg will create over 200 portraits on a building in South St. Petersburg using a different medium: wheat paste. This different medium, popularized in recent years by artists such as Shepherd Fairey or Cost, InsideOut will paste the building using portraits mirroring the inclusivity of the community, with people from all walks of life.