If you know the St. Petersburg area, there's one thing most everyone can agree on: craft beer and dogs are God's gift to Earth. The more you think about it, the more it makes sense.
Throughout St. Petersburg there are bars up and down Central Avenue with every gimmick anyone could think of. Some are published on page 6 of this paper, from video games to live music- even cigar bars and walk-up bars mimicking the feel of Europe. Most are dog-friendly so your dog can get some exercise, and you can have a drink.
That is, until your four-legged friend would like nothing more than a nap. However, just down the road is the solution both of you can enjoy.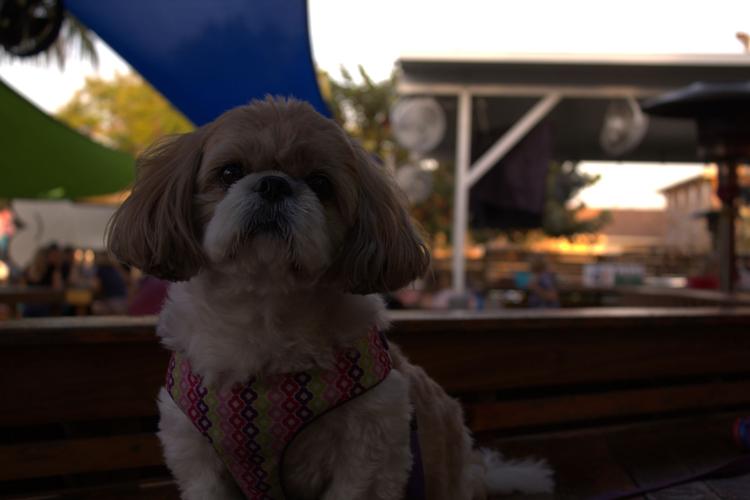 The Dog Bar, a membership-based bar in St. Petersburg, has implemented the best parts of a beer garden and a dog park. Passing through the front gate the concrete gives way to turf, and after checking in you can go on through to the main area, the dog park. It's clear that here, pets aren't a second thought.
"Our only demographic here is dogs," Dog Bar co-owner Fred Metzler said.
The Dog Bar capitalizes on the idea that no matter who you are, it comes down to the dogs. It's the perfect business plan to make you say, "Why didn't I think of that?" As you walk by the pups running laps on the side of the bar makes a lot of sense. 
"We've got old and young, gay and straight, black and white, rich and poor. Amazingly, we all have dogs," Metzler said. "Nobody really cares who anybody is, if your dog likes their dog, you're probably going to strike up a conversation." 
This theory seems to be working for the young bar, as they're celebrating both 6,000 annual memberships as well as their four-year anniversary. 
With constant events, like a four-year anniversary party and "Corgi Night," as well as weekly $4 happy hours and $2 draft beer options, it's a fun bar that allows college students to join in on the fun as well. Annual memberships are $50 a year, but you don't need a membership to come in with your furry friend. Non-members can enter with a $5 dollar pass.
Without a kitchen, The Dog Bar doesn't make its own food, but they have that covered, with neighborhood food trucks coming from all around to serve patrons. And now, with a dog-friendly restaurant coming in next door, Metzler hopes to build a stronger relationship for dogs and people alike, so patrons can follow the rules and "Sit. Stay. Drink."