Finding a college that is LGBTQ-friendly can be daunting. LGBTQ students have to worry about more than the friends they will make, like if they will be safe and protected by a school's administration.
In recent years, acceptance of the LGBTQ community, especially its youth, has increased substantially, but things are far from perfect. In 2012, a study done at University of California, Los Angeles' School of Law found that around 40% of homeless youth identify somewhere within the LGBTQ community.
Eckerd promotes itself to prospective students as LGBTQ-friendly.
"I truly think that Eckerd is one of the most welcoming environments for college students in America," Associate Dean of Faculty for General Education Heather Vincent said.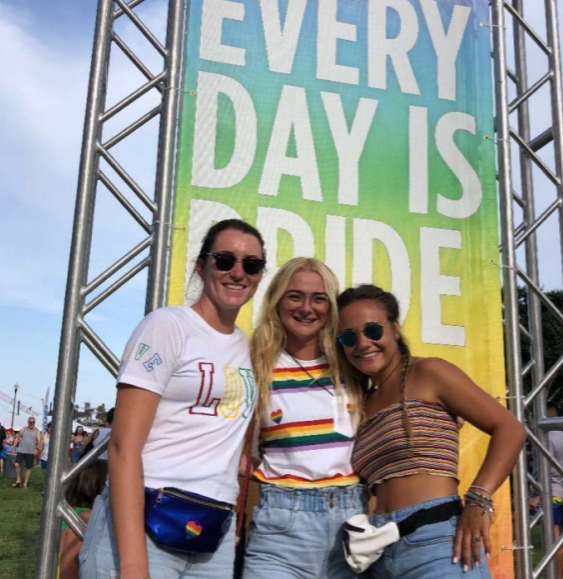 Eckerd is in various lists of top LGBTQ-friendly colleges. According to "The Princeton Review: 2020 Edition," Eckerd was ranked No. 17 on a list of top 20 LGBTQ-friendly colleges.
"I definitely feel like I've gained strength over the years to come out to more people," a sophomore student said, whom The Current granted anonymity to because they are not out about their sexuality when not at Eckerd. "Being in a community that doesn't see [being LGBTQ] as a negative is very beneficial to well-being and anxiety."
According to Director of Media and Public Relations Robbyn Hopewell, Eckerd does not require disclosure or survey its population about gender identity or sexual preference. Still, there are many students and faculty among Eckerd's population that identify within the LGBTQ community and come to Eckerd to find a safe space.
For the anonymous sophomore student, during college applications he was not fully acclimated to the thought of being bisexual and wanted a school he could be comfortable in expressing himself and be accepted by the community.
"I was looking for more progressive schools in general because I didn't want to be the only one out and have a bunch of criticism," the student said. "More conservative schools were definitely out of the picture."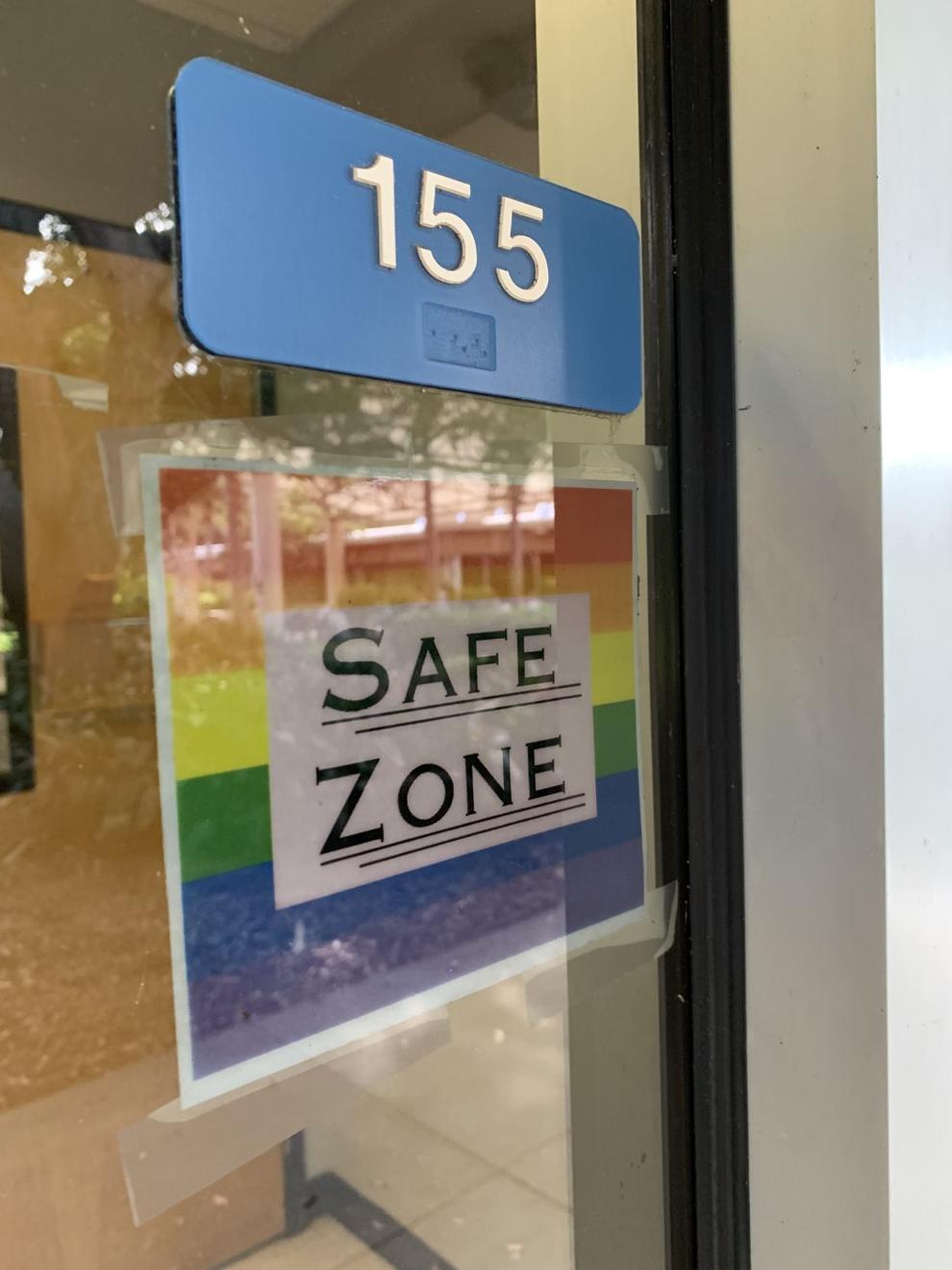 There are many signs that show if a college is LGBTQ-friendly. Looking beyond the brochure and seeing what the college actually does for LGBTQ students is key. It is important to look for things like non-discrimination policies, a well-promoted LGBTQ student life on campus, courses in LGBTQ issues, gender-inclusive housing and restroom and health care options for LGBTQ youth.
Healthcare and counseling
According to Director of Counseling, Outreach and Health Services Linda Abbott, both the health and counseling services on campus are available to any and all members of the community.Their staff receives training on how to work with a wide variety of students, including members of the LGBTQ community.
"All of our counselors have training to deal with trauma, abuse and neglect but our services on campus are geared toward short-term, solution-focused therapy. If someone needs more intense trauma counseling we would try to connect them to someone in the community who could offer more frequent and long-term therapy," Abbott said.
The Health Services on campus does offer sexually transmitted infection testing as well for students, though Abbott adds that most insurance will only cover the cost of testing if someone has been exposed to an STI or is exhibiting symptoms.
"To receive free testing students can go to the Health Department. We also try to host the Health Department on campus at least twice a year and Metro does free HIV testing on campus several times per semester," Abbott said.
Queer courses
Eckerd has a plethora of classes that touch on LGBTQ topics, such as Sex and Society, Imagining Queerness, Family and Contemporary Society, Sacred Text and Social Justice.
"Something that I emphasize on that first day, is that you really shouldn't come back to the class if you're not willing to maintain an open mind. One of [my class rules] is, you have to be committed to a safe space, not just for sexual minorities, but all marginalized people in the world," Assistant Professor of Sociology Lisa Miller said.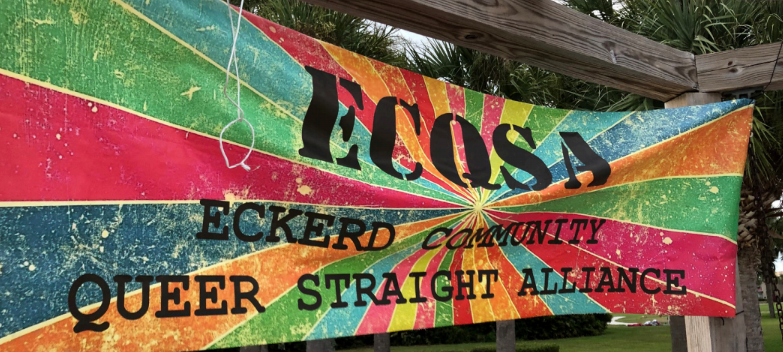 Miller teaches Sex and Society, a course that dives into the sociology of sexuality. Topics from hookup culture to sex work, representation of sexuality, kinks and LGBTQ identities are discussed in the class.
"I can't say that I really encounter much student homophobia in the class, that's not something that I contend with here, compared to other institutions that I have taught at," Miller said.
According to senior psychology major Rachel Saltzgiver, each topic the class covers, even those not specific to the LGBTQ community, incorporated them into the conversation.
"There was never any disrespect from anyone," Saltzgiver said.
Living on campus
Though the restrooms in the dorms are gender-neutral, restrooms around campus have yet to develop past male and female. This is challenging for students who do not align themselves with these two genders or do not feel safe using a gender-specific bathroom.
"I would say that Eckerd, not unlike all institutions of higher learning across the United States, could still be more trans-friendly," Miller said. "For example, students have expressed to me an interest in more gender-neutral bathrooms, and that we don't have enough on campus and so that is structurally something for the college to think about. But Eckerd is not alone in needing to resolve that problem, it is true of most colleges and universities."
Aside from its female-only dorms, housing options at Eckerd are gender-neutral. Students that are male, female, gender non-conforming or anyone in between is allowed to room with any gender identity they feel comfortable with.
For some LGBTQ students, meeting one's roommate can seem scary. But for Katie Judge, a sophomore theatre major, there was never a problem.
"I never feel like it's weird between us. This is who I am, I can't change that, so why am I going to try and hide that?" Judge said.
Judge also said that she has never felt disrespect on campus from any students or faculty and that generally, everyone is accepting, especially in the theatre department.
"In casting, we have [an option] to being casted gender blind. If you want to be cast as female, if you want to be cast as a male, you can always write that down," Judge said.
Outside of the classroom, there is a Queer Straight Alliance on campus where students can meet with other like-minded individuals. The ECQSA puts on theme based events during the school year, such as Drag Bingo Night, Burn the Closet and queer movie nights.
"Just knowing of its existence is a comforting thought," the anonymous sophomore student said. "If something were to happen, I would have a community to talk to.
Sexuality and spiritual life
To some LGBTQ students, Eckerd's Presbyterian affiliation could be unnerving. Because of this, the Center for Spiritual Life on campus wants to tell students that their goal is to make sure that everyone is welcomed.
"What we want to communicate to students is that we are here for all students, and not just for students who identify as religious. And we, especially if someone has had a bad experience or a painful experience in a religious community, we want to hear and help them to process that experience," Director of the Center for Spiritual Life Douglas McMahon said.
According to McMahon, the Center for Spiritual Life is an LGBTQ-friendly department on campus that welcomes members of the LGBTQ community to participate in their programs and leadership opportunities.
"What's important to me is that we communicate that welcome. It's important to me that we live [up] to that diversity and inclusion in the Center for Spiritual Life," McMahon said.
There is other programming at Eckerd that help bolster inclusivity on campus. According to Vincent, the College Program Series (CPS) is helpful for inclusivity of all kinds.
"Even in areas where we're not very diverse, I think that we are a very inclusive environment, and the College Program Series helps in that regard because it creates both an intellectual and a social space for students to think about the diversity of the world in which they live. The problems that we face together and begin to imagine themselves as part of a solution to those problems," Vincent said.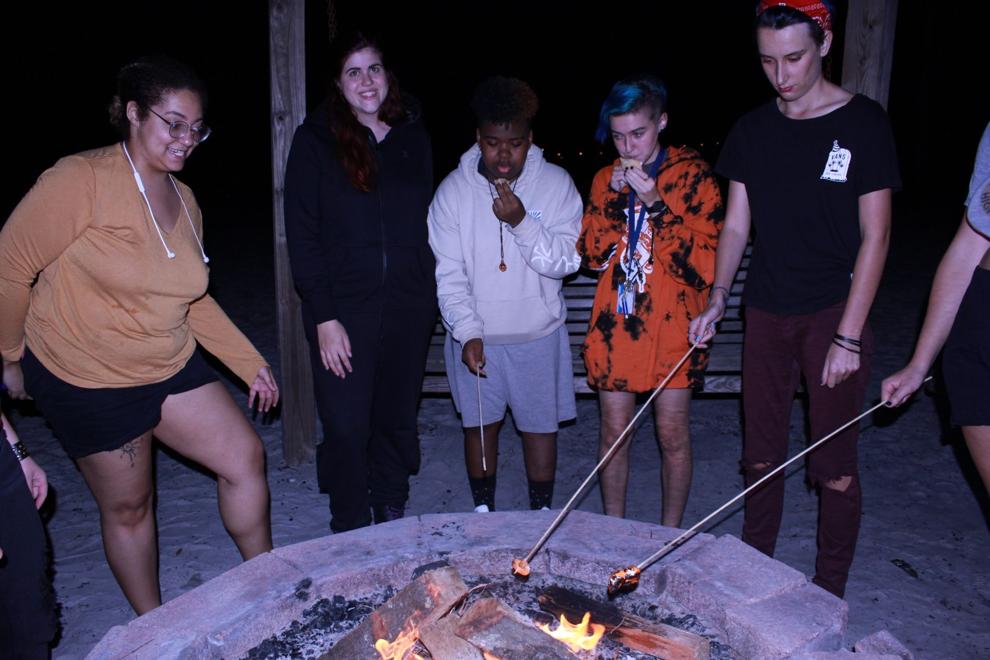 During her time here, Vincent has seen Eckerd as an accepting community for all types of students.
"From the very first time I visited campus I noticed that Eckerd had a very friendly and LBGTQIA-welcoming atmosphere. I think it was apparent, both in the students I interacted with, as well as with faculty and staff," Vincent said.
For faculty on campus, Eckerd offers partnerships benefits, meaning that for gay or lesbian individuals their spouses qualify and can get healthcare, as well as, their children.
"The LBGTQIA+ climate on this campus is, I would say, on par with none, comparing colleges and universities across the U.S. No student of any sexual orientation or gender identity, should be afraid to come here," Vincent said.
According to the manual:
"Eckerd College is committed to providing an equal opportunity for all persons, and will not discriminate in regard to education, including an admissions athletics program offerings and organizations, and any other educational function or service offered at the college on the basis of race, color, creed, national origin, ethnicity, sex, gender, age, religion, disability, sexual orientation, gender identity or any other classification protected by local state or federal law, with respect to any person who meets the college's admission criteria and is willing to abide by the college's standards of conduct, Eckerd College will not discriminate in employment, including hiring and all other conditions of employment, on the basis of race, color, creed, national origin, sex, gender, age religion, disability sexual orientation, gender identity or any other classification protected by local state or federal law."
"As you can tell, our non discrimination clauses are much more robust than they are required to be by federal law," Vincent said. "And we have included nearly every protected class in our non discrimination policy. What that means is that sometimes our job advertisements can be kind of long if you print this whole statement. But I think that it sends a really strong message."