On May 14, Eckerd students held an appreciation lunch for the maintenance and housekeeping staff on campus. The event was organized by student Ja'Nya Johnson and her peers, involving food, ice cream, prizes and music.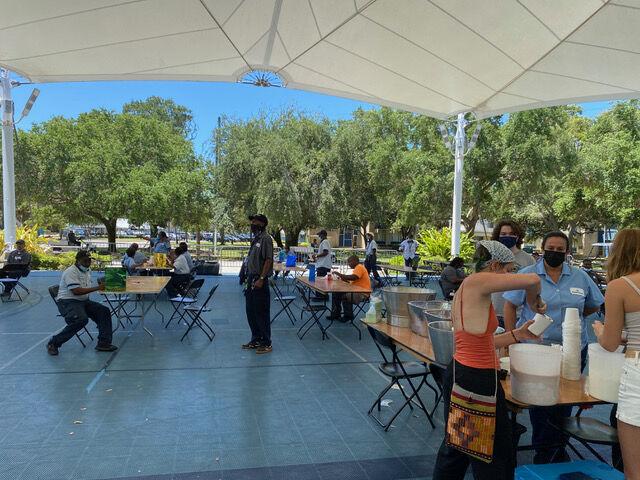 Johnson has been working on this event since April 23 when she saw all the trash on Kappa field. Over the past month the event has evolved from a barbeque lunch at Kappa Complex for the staff to a food truck and prizes.
"The original plan was for it to be a thank you barbeque at Kappa and grill hamburgers and hotdogs on the fireplace," Johnson said.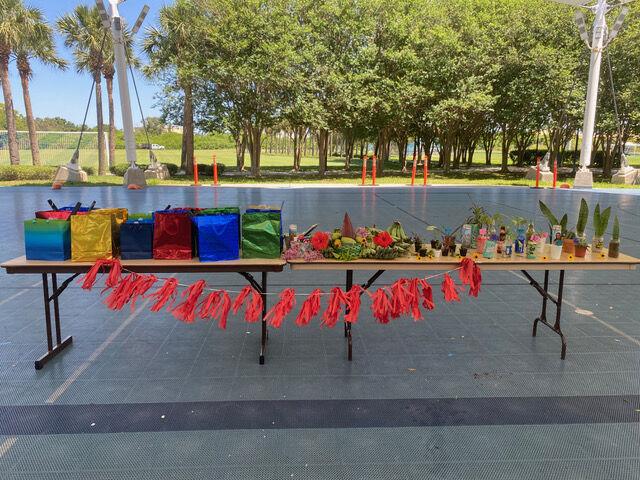 After talking to Anna Klingenberg, assistant director of campus activities, and Lova Patterson, associate director of campus activities, they decided to use leftover ECOS money to hire a food truck for faculty and staff. 
"The whole planning process was pretty good, especially giving cards out to every dorm facilities staff," Johnson said.
According to Johnson, "A great part of this was everyone was able to learn who is in their dorm and it made people more aware of the fact that these people are here and they are doing so much to help us, especially during COVID."
The prizes that were given out were gift baskets, gift cards, fruit and plants. All of these were donated by the students or the student garden. 
"We got over $900 in donations from students. Urban Creamery donated five flavors of ice cream, two of them vegan," Johnson said.
Clarence Cergilo, a facility worker who cares for Sigma dorms and does security, was greatly appreciative of the event.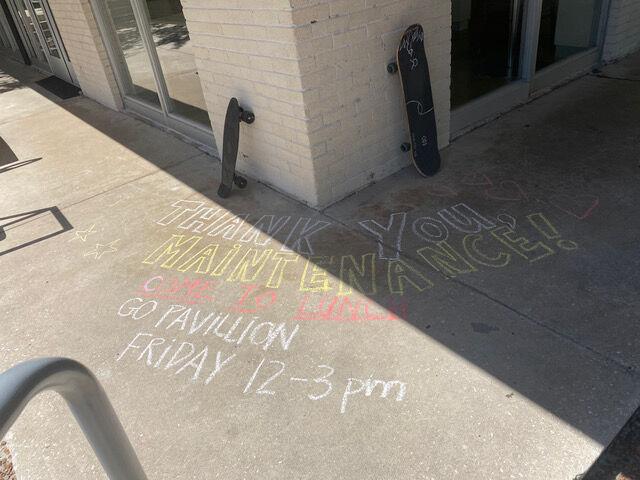 "It means a lot to us and shows you also really appreciate us and all that we've done here," Cergilo said. "I can't explain, we are one with you guys, we are just one big family."
Kenneth Devito, a facilities staff member who works in Alpha, said this event made him feel very wanted.
"All these people are very nice, cordial, professional and respectful. From the first hour, all these students have been very nice," Devito said. 
Devito says that he has enjoyed working at Eckerd. Growing up in Pinellas he was familiar with the school before he began working here. 
"For the last five months, as a true testimonial, it's been a very good experience," Devito said. 
Senior Madi Strohecker helped to gather fruit from the garden to give out as prizes at the event. She helped bring a rack of bananas, mangoes and mulberries to pass around. 
"Our maintenance staff, our housekeepers, grounds crew, all of these people just go super underappreciated and underpaid, and it's time that we host an event that we celebrate them," Strohecker said.
Strohecker was thrilled that she could help to make this event happen. According to her, this is the least we can do for the maintenance staff on campus. 
"It's really special to be able to connect like that and I think that we need to be doing that more often," Strohecker said.