For generations, there has been a strong stigma around mental health. But Dr. Amy Falvo, Eckerd's new director of counseling services, wants to break that trend.
Falvo joined the Eckerd community July 15, and says she already is in love with the college and has plans for the future of the counseling center. Most notable to her is the ability to be in close contact with students and build real relationships outside of the office. She hopes the intimacy of the school setting will play in her favor to get the word out about mental health.
"I really liked the feel of a small private liberal arts college, you get to know the students better," Falvo said. "You also know the resources on campus and know the people rather than at a really big university."
In addition to adding new staff in an attempt to cut wait times on appointments, Falvo is moving toward a paperless system for the counseling center, investing in tablets to fill out paperwork and make appointments. She also wants to move toward having more open discussion surrounding mental health and the ability of students to get help. 
Some plans include expanding awareness of the counseling program on campus and extending the reach of services to any student that may need it. Falvo said she is interested in doing events around campus, such as depression screenings and other activities during mental health week. 
"I think my goal here is just to make sure that the students are getting the services that they need in terms of their mental health," Falvo said. "It should be seen as a strength in terms of seeking help. I want that to be a push for students to know that we're available, we're here to hopefully help them through difficult times."
Falvo found her passion for counseling as an undergraduate student.
"Through that time, I found out that I loved college counseling, so I worked at the University of Memphis Counseling Center and did my internship for my doc. program at the University of Tennessee-Knoxville Counseling Center," Falvo said. "Then, after that year of being a kind of immersed in college counseling, I decided that was my career."
Falvo spoke about the draw of working with college students, and the freedoms they experience for the first time.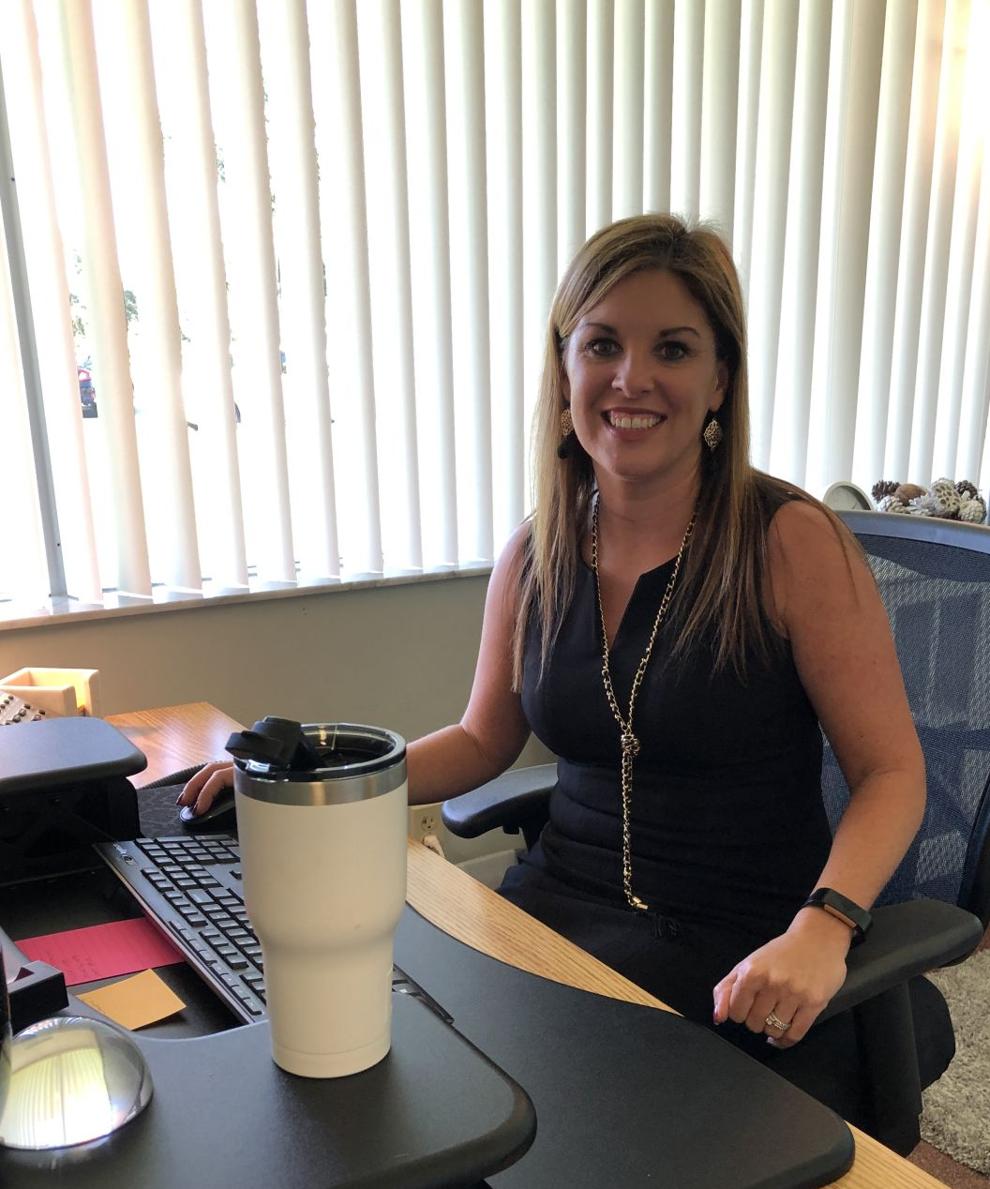 "I love working with college students," Falvo said. "It's a great time developmentally, it's a time of exploration and discovery and independence from parents. There's all kinds of stuff that goes on, and so it's just a really nice time to work with students and see growth and progress."
Since receiving her doctorate, Falvo has worked at Auburn University in Alabama. As a counselor and a coordinator of the Safe Harbor Program there, Falvo assisted sexual assault victims through painful experiences. 
Eventually, Falvo moved to New Jersey to work at William Paterson University, working in different capacities training undergraduate and masters students to become counselors as well. Before coming to Eckerd, Falvo had one more stop at Flagler College in St. Augustine, Florida, and fell in love with the small college feel.
Falvo said now she feels like this next chapter of her life is beginning, and Eckerd really is starting to feel like home for her.