"As It Is In Heaven" opened on Oct. 30 in Bininger Theater. With a cast of nine talented Eckerd students, the show told the story of an 1830s Shaker commune and the women therein. 
Shakers are a sect of Christians who implement song and dance into their worship. They live life humbly and simply and work hard to earn a place in their community. "As It Is In Heaven" is about their lives and how everything changes when a newcomer says she is seeing angels.
The Shaker lifestyle is brought to life on stage in "As It Is In Heaven" through every aspect of the performance. The set design is brilliant but simple, with the main changes to the set between scenes being the placement of benches. The benches serve as pews, tables, ironing boards and more. 
Following this trend, each character carries a set of small wooden sticks in their pocket. These, too, serve many purposes such as knitting needles, eating utensils and pens. The Shaker value of simplicity shines through these notable details.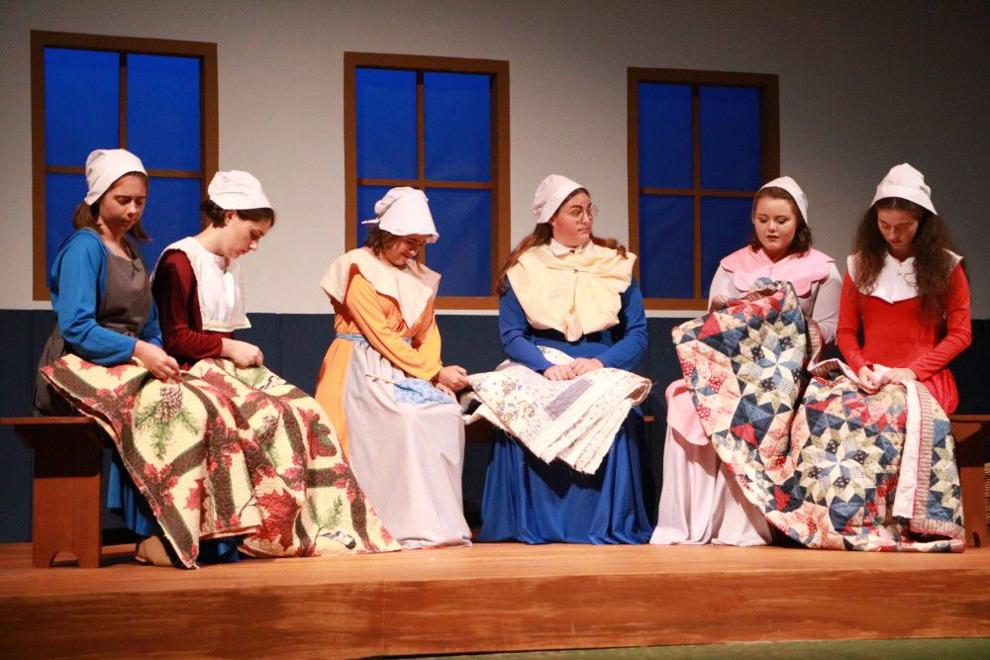 Another impressive aspect of the play was its unconventional structure. The play never stopped. There was no darkness in between scenes, but rather traditional Shaker song and dance to move characters and set pieces into position. No character living in the commune was ever off-stage. When a particular character was not in a scene she would sit on the side of the stage and knit, showing the Shakers' value of hard work.
The singing was beautiful and sweet and although there were harmonies (something that is absent from traditional Shaker hymns), they were not distracting from the canon of the play.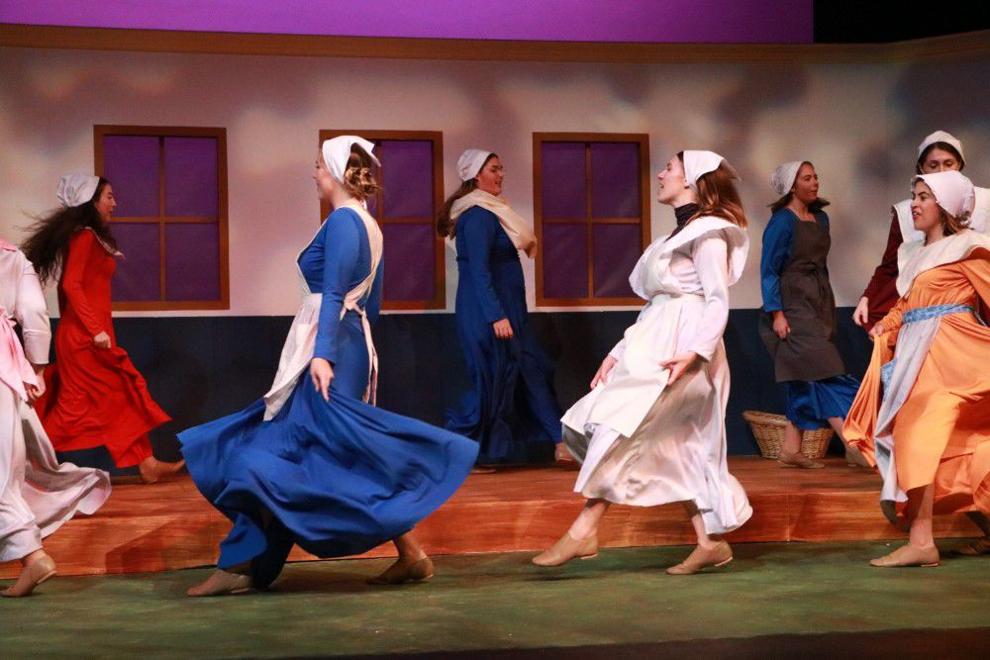 The acting was inspired. Each character was so full of life with distinct personalities, endearing qualities and ordinary flaws. The constant characterization strengthened the way the characters interacted and played off each other. I did not doubt for a second that this was how life between Shaker women operated.
A few particularly notable performances came from Sarah Heller, who played Izzy, and Abiageal Mangum, who played Fanny.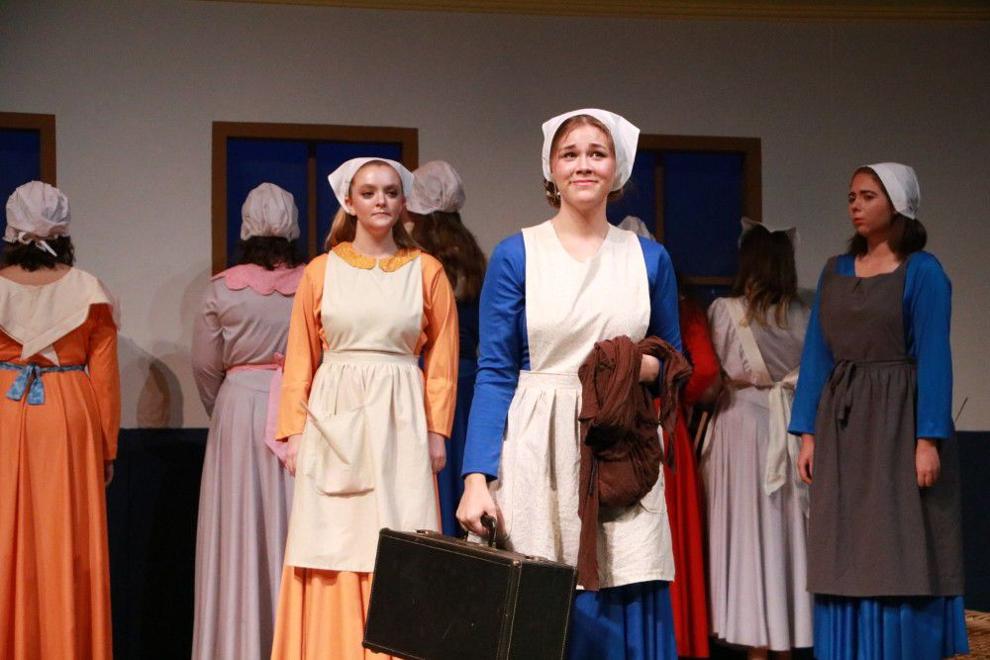 Heller, a sophomore majoring in environmental science and theatre, did a wonderful job of portraying the young, sweet Izzy, a 17-year-old girl who loves animals and is a bit naive. Heller really puts her all into the performance. She particularly shined in a scene where she is told to leave the commune and begs the elders to let her stay. The distraught look on her face and in her voice is moving, and that is easily the most emotional scene in the play.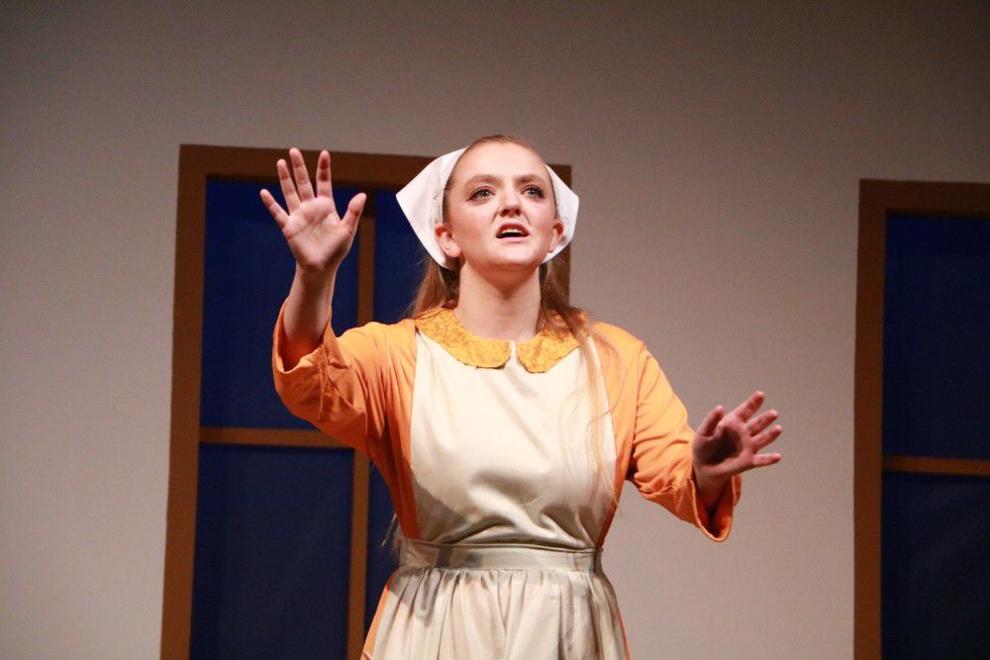 Mangum, a sophomore majoring in theatre and human development plays Fanny, the first of the community to see the angels and the most enamored by them. The elders don't believe her and blame her when other girls start to report seeing angels too, thinking she has influenced them to act out. Mangum's acting is stunning as she gazes upon the angels. Her face and voice are painted with awe as she reaches up towards the heavenly figures and describes their beauty. 
"As It Is In Heaven's" cast and crew pull off the show's unconventional structure brilliantly. It is a balance of a compelling plot and an immersive depiction of Shakers.