On Sunday, Oct. 27, Brian Ransom, professor of visual arts performed in Cobb Gallery with Matthew Flynn, Bran O'Malley and Jacob Ransom, Ransom's son. The group calls themselves Sounding Clay because of their instruments which are almost all ceramic creations of Professor Ransom himself. Their performance was an accompaniment to the Visual and Interdisciplinary Arts Faculty Exhibitionthat sat to the right of them behind a wall divider. The exhibit features a variety of pieces from Eckerd's faculty, including some of Professor Ransom's instruments.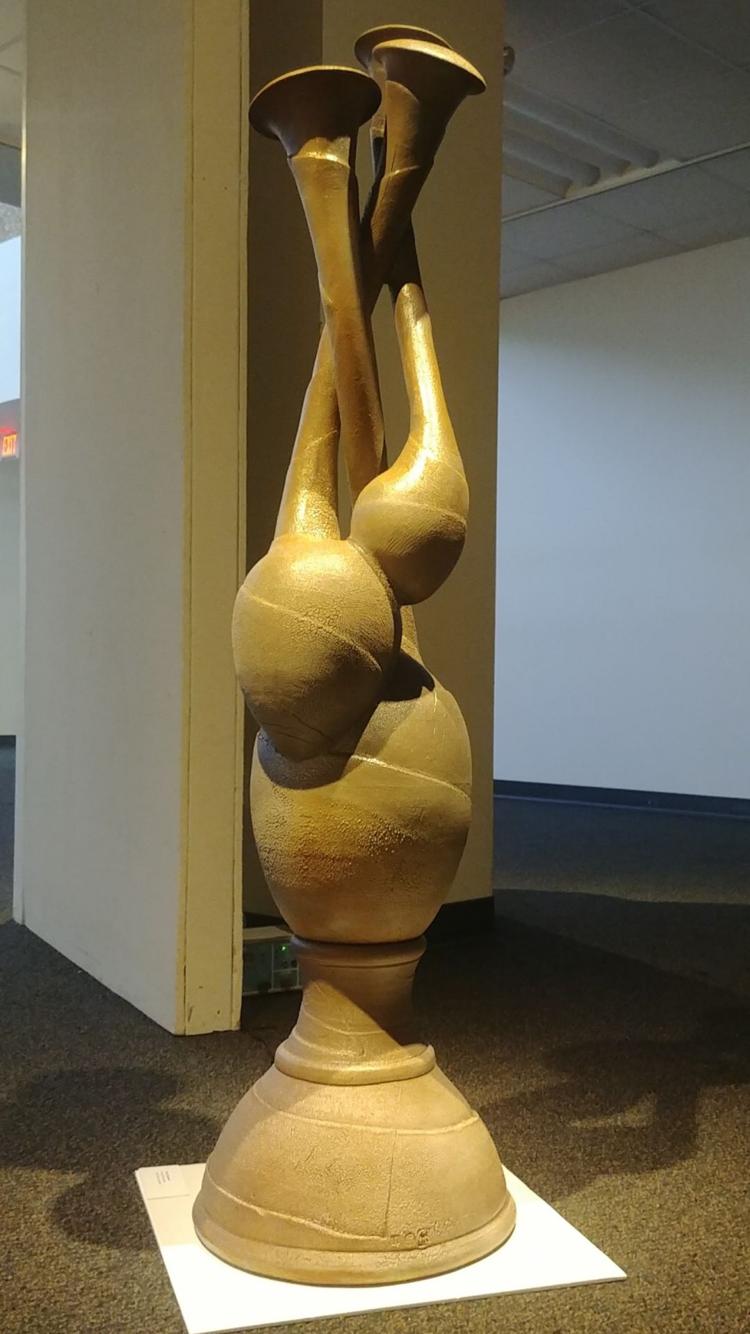 Sounding Clay has a small YouTube channel of the same name where you can listen to a few of their songs. One song, "I am Walking" that was performed at Cobb Gallery, is based on songs that women from the Ashánika tribe on the Tambo River in Peru would sing at night. Professor Ransom transcribed the melody after experiencing the song first hand from his time in Peru. With O'Malley on the bass, Flynn on the harp, Jacob Ransom playing percussion and Ransom playing guitar, flute and horn, the song is a puzzle of sounds and melodies finding their way to fit perfectly together. 
Other songs featured instruments such as pan flutes, cuicas (a Brazillian drum that you rub on the inside to make a squeaking/sliding sound), and an instrument called a whistling water vessel that is usually on display just a few feet over in the Visual and Interdisciplinary Arts Faculty Exhibition. All of the instruments are wood fired ceramic and made by Professor Ransom, save a 150 year old drum from the islands of Peru that was used in the performance. Ransom crafted the instruments himself.
"No one else was going to do it" and that instruments were "too expensive" otherwise, downplaying his impressive work.
Few people overall and even fewer Eckerd students showed up, around three students and six older people from off campus. 
"I came because I'm one of Professor Ransom's students," Vanesa Betnacur, a sophomore and human development major with a minor in arts, said. 
She had brought her friend Kestrel Troutman, a sophomore and marine science major with a minor in math, with her. 
"The music was great," Betnacur said, "very unique." 
Troutman nodded her agreement.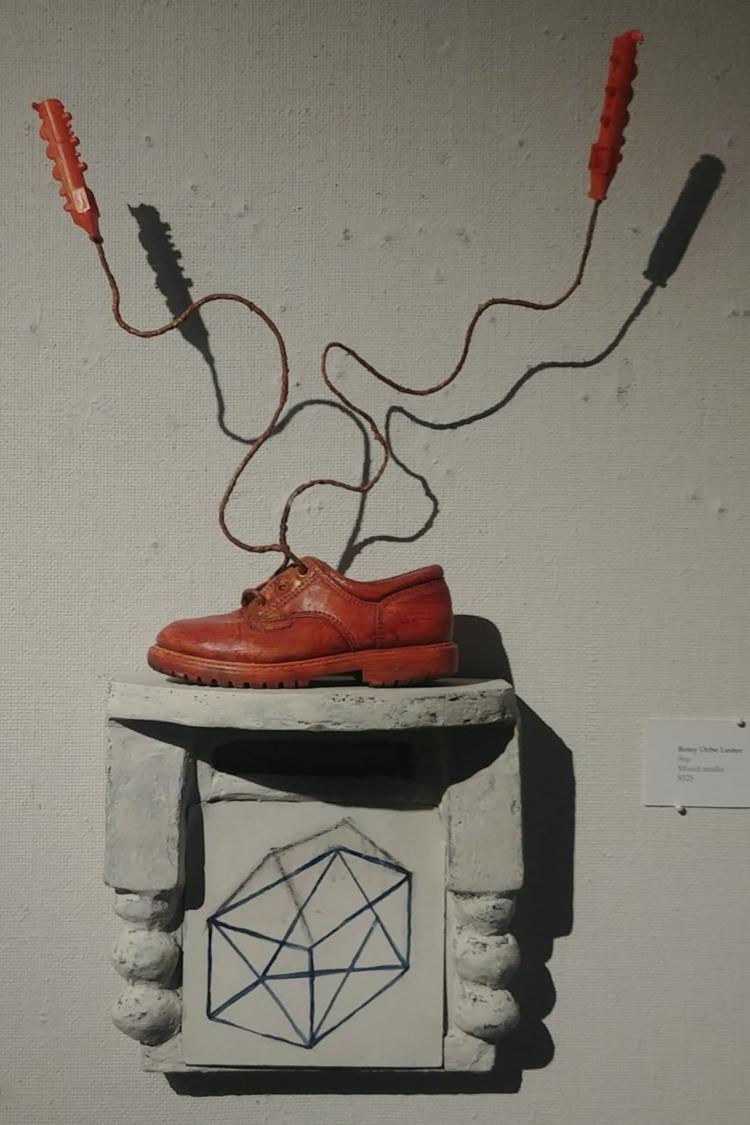 In the Visual and Interdisciplinary Arts Faculty Exhibition, among Ransom's whistling water vessels, there are also ceramic sound resonators that set the mood of the exhibit with their varied tonal humming, courtesy of speakers carefully placed inside the pieces. There are also paper sculptures, acrylic and mixed media pieces, costumes and photography from previous Eckerd theatre productions, and a showing of Nick Corraos short documentary "Spirit Citizen." All of the art featured is by Eckerd professors from different corners of the arts discipline. 
The exhibit will be open until Nov. 27. There will be a talk on the gallery on Nov. 6, and potentially other receptions that are yet to be announced will also take place before the gallery's close. Sounding Clay's performance was recorded and once the editing is finished it will uploaded to their YouTube channel.