Eckerd's physical environment is what shapes it — both literally and figuratively. 
The college promotes its motto "Think OUTside," taking advantage of our proximity to Tampa Bay in admissions brochures and through hands-on labs. While the environment has been taken into account since the first campus plans in the 1950s, new thinking is being applied for a more sustainable future for campus life. 
The threat: climate change. 
The immediate risk isn't necessarily a drastic rise in sea level. That's coming down the road, according to scientists, but more pertinent are the smaller impacts that could lead to large consequences. We've all seen it around campus – even small storms cause flooding, which will only get worse as storms intensify and as the bay continues to creep up the seawall. 
"At this point, you can already see the flooding has changed on campus, you can already see the impacts of the hurricanes that we're having," Jo Huxster, assistant professor of environmental studies, said. 
Altering our coastline
The problem began back when Eckerd was first being built. 
In July 1959, officials of the, then Florida Presbyterian College, held a conference to talk about the future layout of the college. In the notes from the meeting, they took into consideration the physical environment of Eckerd. They wanted to study the drainage of the campus more and said floor elevations needed to be at about 8.5 feet. But they also noted that, in reference to the "water, shore, basin, pool, beach" the city engineer at the time "says no special problems." 
That same year, a Campus Plan Development was presented by the architects to the president at the time, Dr. William Kadel. In this plan, the idea of how campus life influences the physical attributes of the campus really began to take shape. 
"It is no exaggeration to say that ideals, principles and the relationship between people, while they serve these ideas and principles, are the factors which govern the design of physical plan," the document, located in the Eckerd College archives, said. 
Unfortunately, as is the case with most coastal development, the college had to sacrifice security for space. Dense mangrove forests used to line the natural coast of our campus, until destruction was necessary to continue with the development. In 1963, these natural storm barriers were removed and, in their place, acres of filled sand began to shape the campus we know today. A lot of the buildings we live in, like Omega, Nu and Zeta, and even the famous Galbraith Marine Science Laboratory all sit on filled land – land that really isn't supposed to be there. 
In the plans from 1959, a section on "Construction for Climate Control" was included to detail how buildings would be shaped to deal with "wind driven rains" and how they could use the nearly constant breeze to act as a natural air conditioner. The section on "Hurricane Precautions," though, only mentions the need to elevate buildings and how to design the roofs of buildings.
Standards and ways of thinking evolve over the years. The ideas put out by early plans of the college may seem lackadaisical to us, but that's because six decades later we live in a society more aware of the severity of climate change. 
For instance, the 1959 plans required buildings to be raised 8.5 feet. The lowest floor elevation (LFE) for most of the original buildings – including Alpha dorm, Miller Auditorium, Sheen and Cobb – is around 8 feet. In the 1980s and '90s, the base flood elevation (BFE) – the level of water resulting from flooding that has a 1% chance of occurring – was measured to be anywhere from 10 to 12 feet. Then, a 2003 flood insurance rate map estimated the BFE to be anywhere from 13 feet to 15 feet at various buildings around campus. 
That drastic difference in estimation is seen when looking at the buildings that would be impacted the most, those on filled land and closest to the shore such as Omega, Nu, Zeta and Galbraith. While the LFE of original buildings is only around 8 feet, you can actually see that the lowest floor of those buildings are much higher in the fact that they are raised, with Omega's LFE being 16.5 feet. 
Going forward, there is work to do.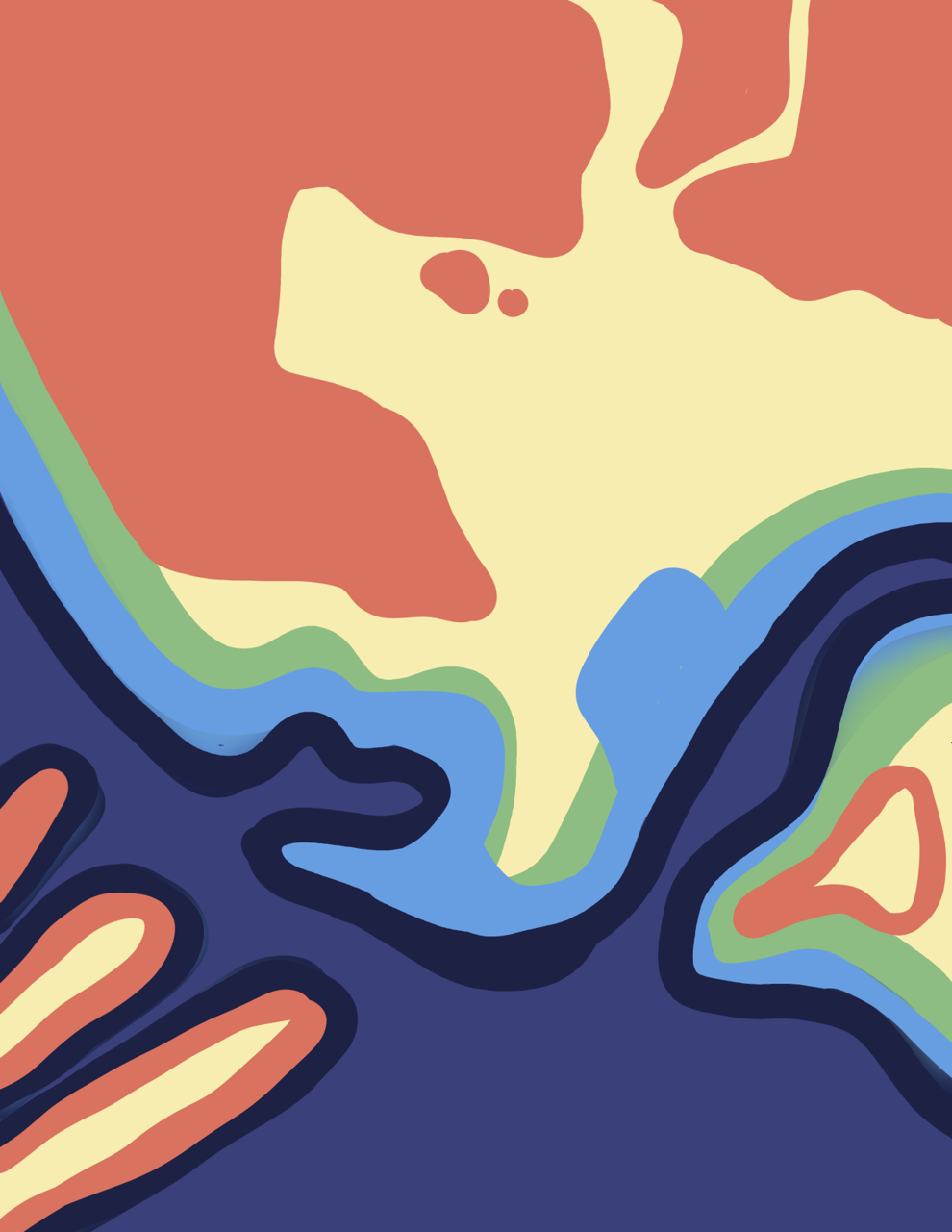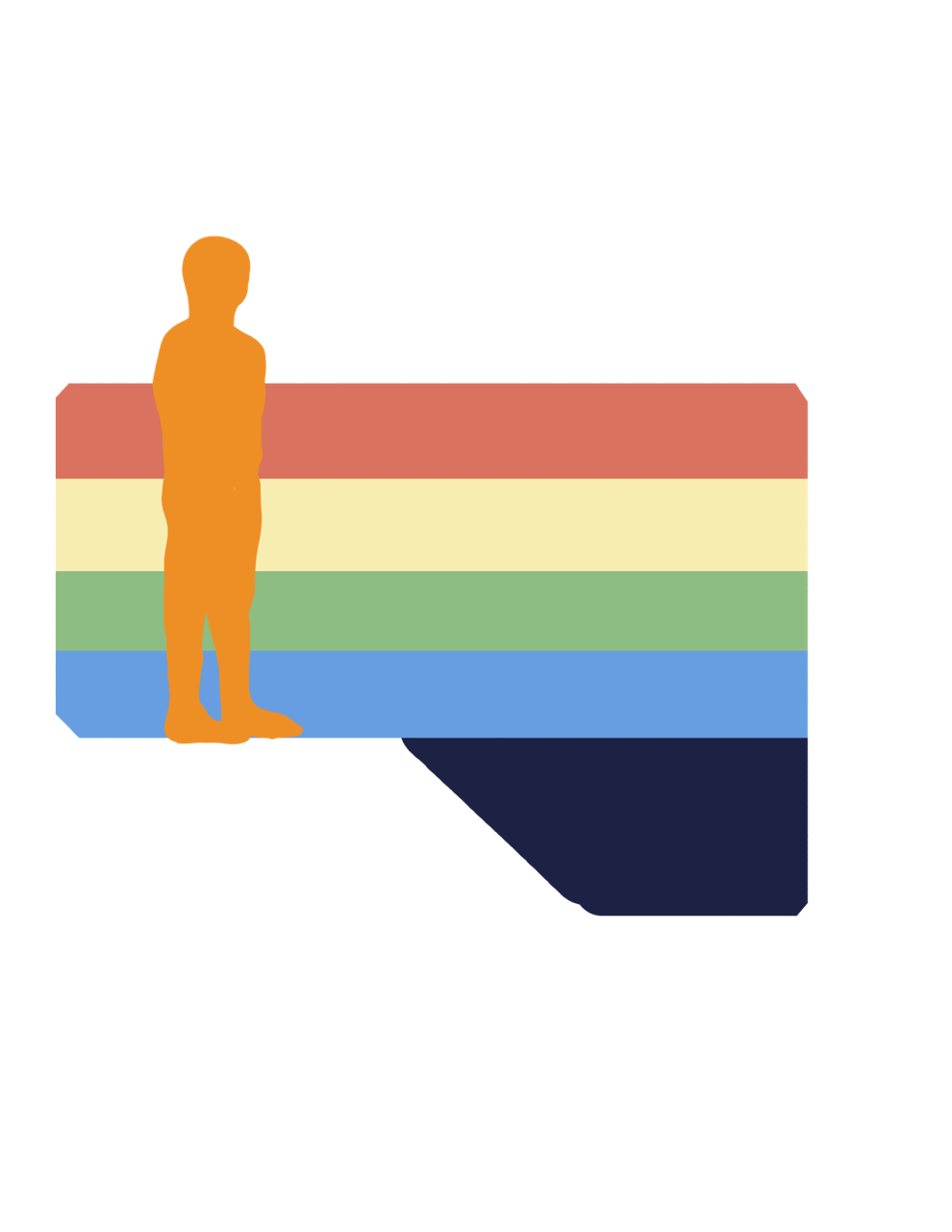 Hope in future plans
"The projections for sea level rise at Eckerd are pretty harrowing, if we're not taking care of this quickly," Huxster said. 
According to Huxster, even before sea level rise takes over buildings, flooding and infrastructure are going to be the first major issues. Our ponds on campus provide some drainage, but more is going to be necessary. After storms, it's clear to see that the flooding has been getting worse, even just over the past four years. 
"If we don't do any of the things we are planning to do, or if we talk about all these things but don't actually implement them, I think it's existential for the campus," Huxster said. 
Former president Damián Fernández hired New York firm SCAPE Landscape Architecture to advise in new campus planning, in conjunction with his Strategic Plan. As interim president James Annarelli assesses the costs of the Strategic Plan, he plans to focus on major initiatives first. Annarelli said that the college is committed to future campus planning to address physical resiliency. 
"There is nothing more important than addressing, through thoughtful planning, both the college's future financial and physical resilience in the face of climate change, sea level rise and increasingly powerful tropical weather systems," Annarelli said. 
So what is this going to look like for life at Eckerd? 
Nothing is going to happen quickly. Students aren't going to leave for the summer only to return in the fall to see the entire campus is magically more adapted to climate change. The plans that were drawn up by SCAPE will most likely be in mind when making future upgrades and new buildings around campus. 
It's impossible to just rebuild the entire campus, but the next time a dorm needs to be seriously renovated or we need to rebuild one academic building, these plans may factor in. 
Opportunity for community  
Last semester, SCAPE came to Eckerd to present workshops to explain their plans, which include three scenarios:
The first, thickened shoreline, outlines how to invest in the coastal topography of campus, such as the living shoreline project already in development. 

Tidal tributaries, the second scenario, imagines connecting the existing ponds with the bay, allowing water to reconnect. 

The third, consolidate and re-nature, looks at really connecting Eckerd with the environment that surrounds us.  
With these scenarios in mind, opportunity is clear and abundant. Like Huxster said, while connecting more with nature, Eckerd could set an example for how other campuses could adapt for climate change. 
"I think that we have an opportunity to reformulate and rebuild campus in a way that actually brings us closer to the things that define Eckerd," Huxster said. 
Huxster emphasized that the Eckerd community is already in close interaction with our surrounding water, so re-naturing could be a way to lean into our physical environment and work with it, not against it. Adding waterways to campus presents yet another opportunity for campus life. 
"I totally think we need yellow kayaks because, what could be more Eckerd than that," Huxster said.
When thinking about campus resilience, though, it's about more than the physical environment – it's about the life of campus and how to preserve beloved Eckerd traditions while also being aware that the topography of our land will change. 
But the thing is, most Eckerd students are only here for four years. Student turnover is a natural driver of culture shifts at our campus level. We see it now especially after COVID – the class of 2023 is the only class that witnessed Eckerd before COVID and the class of 2026 will be able to set a new foundation for life after COVID. The same will happen with all of these gradual changes to campus. 
Students won't be losing our beloved Kappa Field any time in the next couple years, but when the time comes, students will be able to find another place on campus to spend their Saturdays.
Maybe it will be spent taking a yellow kayak through the waterways of campus. Maybe there will be a new recreation field further away from the shoreline. Either way, the heart of Eckerd won't just completely disappear. 
"I don't think the core of what makes Eckerd, Eckerd, is ever going to be lost by an evolution of what the day-to-day is like," Huxster said. "Eckerd is unique and is going to continue to be that way."
While current students may not be able to have a direct hand in the campus plans at the moment, they can start by just having more conversations about this important topic. Huxster said that campus resilience is such a broad topic that it could easily be applied to many of our classes, entwined in our interdisciplinary style of learning. More events surrounding this topic are also crucial, especially when these plans start to heat up